What Drives Business Growth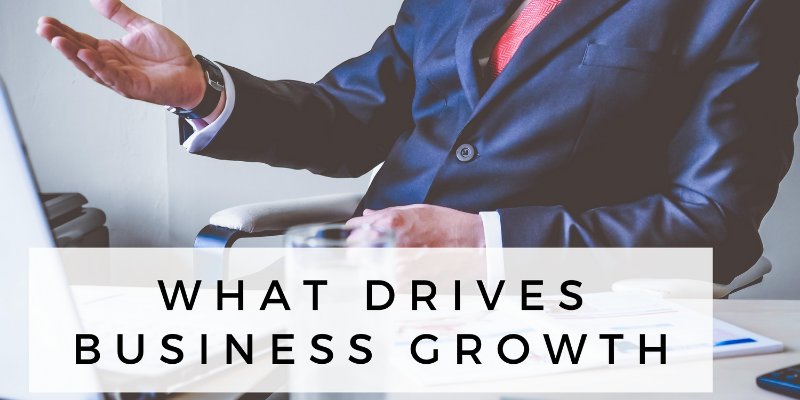 The fundamental objective of every business is to generate profits from the sales from products the company manufactures or resells or from the sale of services. To remain in operation, the business must generate profits, making profitability the primary factor driving every business.  Lack of sales will automatically reduce the businesses profitability, making it important for every business to also focus on increasing sales through product diversity, expanding their markets and taping to the largest consumer market.
Development of highly demanded products and services
The first point linked to achieving business growth is developing a product that is widely accepted by the consumer. This makes it important to focus on quality, quantity, as well as affordability as each of these aspects, has a direct effect on the business profits which influence the businesses growth. This requires a business strategist to first evaluate a market to determine consumer expectations and needs. Product and service delivery must be aligned to consumer needs and market demand which will drive product and service sales and ultimately result in profits which can be used to expand the production and new consumer markets. Identification of a suitable product or service that is in high demand among consumers is, therefore, the first and most important step linked to business establishment and growth.
Increase sales through product diversity
A business should focus on the production or delivery of single services and develop suitable strategies that help increase the number of consumers in the market. The pilot product or service needs to receive full attention to make sure it is accepted and expands in the market after which product diversification can be considered. Product and service expansion plans should be developed for a single product at a time, to avoid overexerting expansion pressure on the business which may negatively affect the primary product or service. It's always advisable to consider product diversification before the market expansion as it involves less capital investment due to most of the equipment and facilities already in place. A business must expand its product line first at the existing business location as this reduced the business expansion logistics and only after developing and marketing 3-5 products successfully should the business consider expanding its operations to new consumer markets.
Expand to new consumer markets
With the brand established, a product line defined and profit accumulated, the business management cannot move its attention towards market expansion. This allows the business to expand its market base by allowing the brand to open new branches where the brand can tap into a larger number of customers.  Market expansion is important towards tapping to a larger number of consumers but at the same time, expansion requires to be expanded strategically to maximize the brand's success. It's advisable to focus expansion efforts within the same city which helps reduce managerial logistics. It's important to keep in mind the business owners still need to manage the branches and keeping them closer allows the managers to visit and monitor operations after expansion. Mastering the skill of coordinating and operating two braches together will be challenging for a business owner setting up their second branch thus making it important to keep new branches as close as feasibly possible to the main branch to maximize branch management. Over time the business owner and operation managers will master the skills and techniques required to handle multiple branches, after which the brand can consider expanding its operation to further locations. The adoption of digital technologies is also critical towards the effective business expansion as the digital technology helps interlinking operations and communication as well as allows the business owner and managers monitoring the business operations without physically needing to be on the floor.
Tap into the larger consumer market
Another strategy could also involve tapping to a larger consumer market. In most situations, a brand will target a specific consumer group either the middle or higher income groups but may also limit a brands ability to generate revenue. Some companies have diversified their product range to tap into a larger consumer basic falling into various income groups. This strategy may require thoughtful planning as some brands intend to maintain their reputation in a market thus dis-engage in manufacturing of lower quality products. But the fact is they every business will manufacture products of both higher and lower quality products. The brand may opt to sell inferior quality products without brand labels or simply destroy the products. A business may also consider setting up a separate brand to sell the lower quality product to avoid hampering the mother brands reputation but adopting this strategy can help the company cut on waste as it would help the business harness finances also from inferior quality and rejected products thus minimizing overall losses.
Why is strategic planning important for market & business expansion?
The strategy involves evaluating an existing plan to determine areas of improvement and suitable approaches a business can adopt to improve its operations. Business expansion is not as simple as many business owners consider as it involves assessing the market to determine risks as well as opportunities. This is important as this helps map out the hurdles the business heads can expect during expansion which would help them develop mitigation plans to reduce the risks involved. Without strategic plans, the business is likely to fail as the project lacks knowledge and information linked to the threats which are likely to occur. This is dangerous for the business as there are various risks linked to expansion thus the business needs to develop mitigation strategies that will reduce the threats the business is likely to experience.
Gradual product and market diversification
Rapid market or product expansion plans are also high risk as they do not deliver the desired time to evaluate the existing marketing expansion strategies. Aggressive expansion does not leave space to monitor operation and success, resulting in the poor business processes being missed which results in increasing the failure rates.  Businesses need to adopt gradual market expansion and assign project managers for each process thus ensuring the business maintaining positive growth and each operation is being tracked.
Author Bio
Thomas Smith is an assignment writing help expert, who has worked for various publishing companies throughout his career having 12 years of experience as a content writer. Thomas is a well published individual who has written many blogs on how to write an essay and improve their academic writing skills. You can check out his Twitter for more information.