Top 4 Custom T-shirt Stores Around The Globe
Customization is a trend benchmark setter, there's nothing going above that anytime soon. Companies are cashing over this trend. Gifts and clothes are the two most remarkable applications for customizations.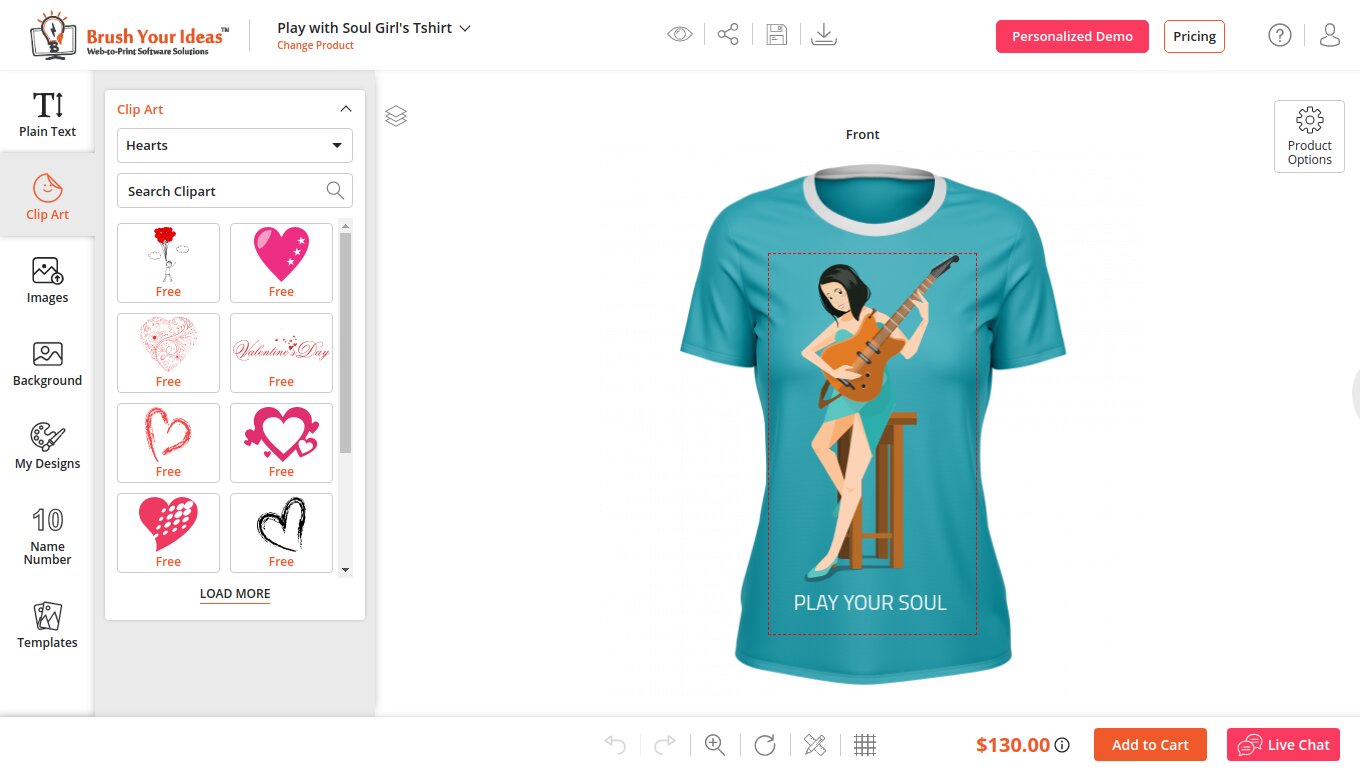 Companies use tools like t-shirt design software or product design tool to provide customers with feature-rich and user-friendly e-stores.
Here are the top 4 custom t-shirt stores with their own unique features and services:
Design A Shirt
The Better Business Bureau gives Design a Shirt an A+ rating considering few features like:
Idea Gallery
They provide a gallery full of inspiration for their customers to design t-shirts. This even shows the possible style functions they can create something from. This feature excites customers because of its vast collection of trendy designs, quotes and styling inspiration.
Great Options
They have a variety of options for male, women, children, juniors, business professionals, athletes, cold weather and for some specialties as well. It gives their customers full freedom to design their t-shirts in every way they like. Design A Shirt has numerous t-shirt options available to choose from.
Designing Features
Their store is best in terms of being user-friendly. They have a variety of designing tools like clip-arts, different fonts, styles, custom Embroidery, etc. Customers can adjust the add-ons in a way they want.
Customers can even mail the copy of your designed shirt to someone asking their opinions on it. And when they are confident enough to get that t-shirt printed, they can submit it for printing.
UberPrints
Uber prints have sorted features for easy user access. Along with great customer reviews, the Better Business Bureau gives them an A+ ratings. UberPrints provides customers with filter feature where they can sort:
quantity (the more you buy, the cheaper each product is)
fit
features
fabric
color
brand,etc.
It offers unique apparel styles like cropped hoodies, wide neck tees, long body tees, camo tees, dog t-shirts, aprons and more. They have classic t-shirts with trendy fits.
They offer design templates as a solution to start with. Customers can browse for trendy options, insert their own texts and they can create their dream t-shirt in minutes.  Designing from scratch is an option too. Customers can upload their own images, use other designing tools from their available store and create their own t-shirt.
Depending on print type and design:
there are either no minimum purchase requirements
or a minimum of 12
Custom Ink
Along with great customer reviews, Custom Ink received an A+ rating from the Better Business Bureau. It has some of the unique apparel categories available for custom design including everything from casuals to business wears. They have 11 different categories of t-shirts to choose from like:
long Sleeve
women
raglan
kids
tank Tops and more.
Once customers are ready to design their selected t-shirt, they can use texts, clip-arts, graphics, symbols or emojis as a help.
Custom Ink is more suitable for bulk orders because of its minimum purchase policy. It has a minimum purchase quantity of 6 shirts. The higher quantity of any given product purchased, the greater the discount.
Raffasshop
Raffasshop has been in the textile distribution business since 1996. They have gathered experience in different areas related to clothing and its challenges. It is specialized in the distribution of textile products for wholesalers, advertising agencies, reclamists, serigraphs, embroiderers and sports stores. They also provide t-shirt printing services with a massive production of 10,000 to 15,000 garments a day.
They offer customization in t-shirts by offering designing tools like texts, fonts, clip-arts and more. Customers can add multiple images and texts, adjust them according to the desired t-shirt and can submit them for printing.
Here are some advantages that Raffasshop provides to their customers:
They have no minimum order quantity
They do not have orders with minimum amounts
They do not charge extra for 'breaking the pack'
They offer quantity discounts (The higher the quantity, the lower the price per unit to pay)
They deliver orders directly to the clients anonymously
Customers can choose between 3 transport companies- Seur, Envialia and Tipsa, etc.
If you are planning to open a custom t-shirt store to take a chance till survival of trend, then investing in t-shirt design software is a one-stop solution for you. You can get various designing and printing options there. And taking strategy notes from the top companies ensures alignment in your success.
Summary
Customization has a huge market with different companies, from established to start-ups are applying it on varieties of products to make something unique. Top companies have their experienced and tested strategies to excel in their niche. Here are top 3 companies excelling in custom t-shirt business.