The Undeniable Value of Property and Casualty Insurance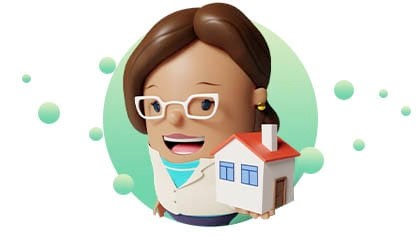 With revenues of almost 79 billion dollars in recent years, State Farm Insurance was the largest mutual property and casualty insurance company in the United States. With roughly 42 billion dollars in sales that year, Nationwide was the second-largest company.
What is Property and Casualty Insurance?
Property and casualty (P&C) insurance are two of the most important lines of insurance for individuals and businesses in the United States. These lines of insurance protect both individuals as well as businesses from various events such as property damage, accidents, theft, and bad weather conditions. These are in fact two distinct types of insurance policies. Property and casualty insurance include, but are not limited to, the following types of insurance policies:
Homeowners' insurance

Renters' insurance

Dwelling insurance

Inland Marine insurance

Commercial insurance

National flood insurance

Automobile insurance (both personal and business)

Worker's compensation insurance

Crime insurance

Windstorm Insurance

Earthquake insurance

General liability insurance
A Career in Property and Casualty Insurance
P&C insurance covers a wide range of risk events and can be obtained from a licensed P&C insurance agent. Given the wide range of policies under the umbrella of P&C insurance, a career in P&C insurance can be undeniably valuable. Top earners with a P&C insurance license can make over $50 000 per annum, even more as an insurance agency owner. Alternatively, insurance agents that work directly for health and medical insurance carriers can make over $65 000 per annum. Furthermore, P&C licensed individuals are not limited to act as insurance agents but can have a career as an insurance adjuster, insurance investigator, insurance underwriter, or any other number of insurance positions.
Obtaining a Property and Casualty Insurance License
The Process
Obtaining a P&C license is no small feat. There are certain prerequisites a person must satisfy, such as being over 18 years old and passing a background check including undergoing fingerprinting. Furthermore, prospective P&C insurers must complete pre-licensing education and pass an insurance licensing exam. Once all of these prerequisites are met, individuals must then pass the P&C license exam. Pre-licensing education, the insurance licensing exam, and the P&C license exam differ based on the state in question. The P&C licensing exam tests the applicant's knowledge of general terms, concepts, and policies relevant to selling P&C insurance. The exam is challenging and takes significant preparation. Approximately 60% of all applicants pass the exam. 
The Costs Involved 
Not only are the exams challenging, but the cost of taking the exams can be extensive. It is therefore not for those looking for a quick and easy career in insurance. The various costs involved in acquiring a P&C insurance license include:
Pre-licensing course – $129 to $249

P&C license course – $200 to $300

The P&C insurance license exam itself – approximately $70 per attempt

Application processing fee – $44

Fingerprinting – $38
The more courses required, and the more licenses sought, the more expensive the process will be. Certain education providers such as Kaplan Education Company do provide discounts on insurance licensing products. There are also multiple free resources available for prospective applicants to peruse prior to making the financial commitment to becoming a P&C insurance agent or an insurance agent generally. Taking the P&C exam also involves a significant time commitment. It requires several weeks of study in order to prepare for the exam, as well as two to four hours to complete the actual exam. The length of the process will depend on the number of attempts needed in order to pass the P&C exam. 
Maximizing Your Career in Insurance
To be truly successful in the field of insurance, in addition to a P&C license, several other insurance licenses are available which allow the licensed individual to sell additional types of insurance policies. For example, a Life and Health Insurance license is beneficial. To get even more out of one's career and maximize earnings, insurance agents can, and often do, go on to obtain a securities license. This allows agents to sell securities and life insurance contracts. This license must be obtained through FINRA.
What to do Next? 
Although becoming a licensed P&C insurer can be daunting, both in terms of financial and time commitments, if obtained, a P&C license can lead to a rewarding career, especially when combined with other insurance and securities selling licenses. For more information on Property and Casualty License, one can visit The Really Useful Information Company (TRUiC) website.