Technology Cuts: Trends That Can Drive Success to Your Business Growth
John William currently works as a Business Manager at Crowd Writer. This is where higher education students can acquire professional assistance from experts specializing in their field of study. During his free time, he likes to indulge himself in pop-culture and sci-fi related content that has a popular following online.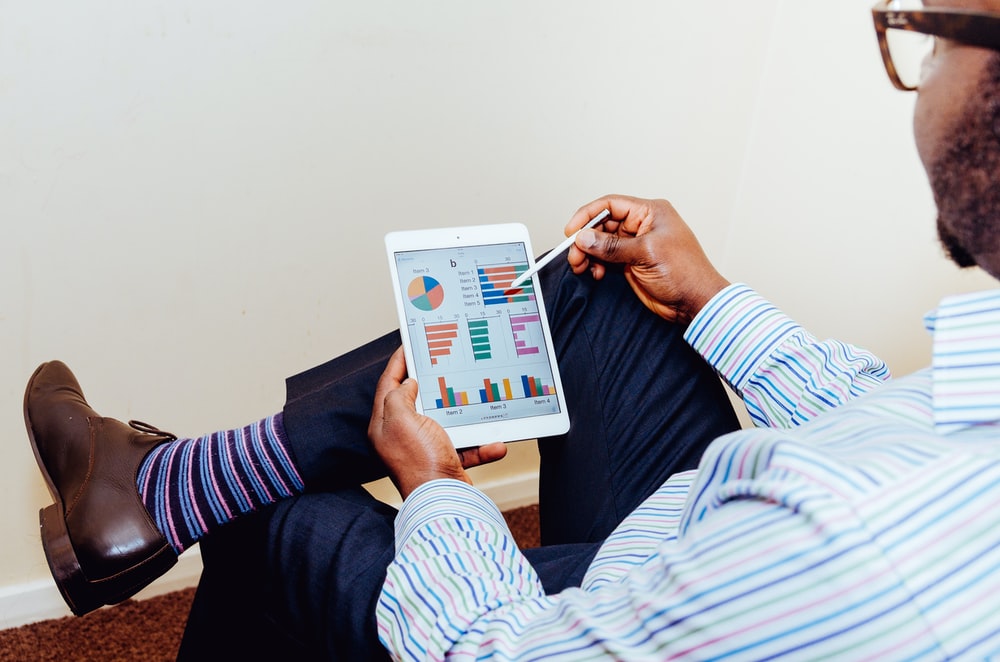 Technology for businesses has always been a necessity as it guarantees them the edge to outshine the competition and gain a definite edge over their competitors. Today we find businesses heavily investing in technologies that can help them to overcome bottlenecks, increase production, deliver unprecedented outputs, and yield greater than ever revenues.
However, each business represents in its own unique set of needs and requirements. Thus the demand for the type of technology can vary deeply.
According to a recent study published by Forbes, 70% of companies across the world are going through a transformation, or either has a transformation strategy in place, while 21% consider they have already completed the digital transformation.
In light of this information, let's take a quick look at some of the technologies out there that are helping businesses stay successful this year in 2020.
3D Printing
While the influence of COVID-19 continues to affect the way we do business, technology has been on the forefront unlocking new doors and opportunities for future growth and progress.
Three-dimensional printing, also known as additive manufacturing, has slowly and gradually expanded on its influence. Since 2019 the precision, material range, and repeatability of 3D printing has increased tremendously to the point where many industrial production applications for the technology are being utilized.
One of the key advantages of 3D printing is that it can print out very intricate, delicate, and complex shapes with a wide range of geometries.
As of 2018, the Fused Deposition Modeling (FDM) is considered as the most common form of the 3D printing process. According to a report by Forbes Magazine, Hazz Design has developed over 250 products and generated nearly $1 billion in revenue for its retail clients using this technology.
So far 3D printing offers a tremendous potential to cater to local demand forces, application for medical instruments, devices, and production of artificial limbs, and in some cases can even help to build large scale housing projects.
5G Cellular Technology
While people are switching to viewing live streams of funerals due to the current pandemic, cellular technology is making waves around the world.
The fifth generation of cellular network technology, 5G recently saw its worldwide deployment from cellular phone companies in 2019. The most current cellphones or smartphones as they are commonly known to have incorporated this new tech which is the planned successor to the 4G networks.
According to the Vice President of Enterprise Mobility Mr Robert Boyanovsky at AT&T Business, 5G is capable of offering more than revolutionary speed for enterprises. When added to Edge-to-Edge capabilities and the Internet of Things (IoT), 5G will have the power to alter the very DNA of user experience ranging from retail to financial services as well as impacting the way we travel, receive healthcare, and even manufacture products.
One of the most common and emerging applications of 5G technology for businesses is to automate warehousing with the help of robotics and IoT.
AR + VR = MR (Mixed Reality)
We all have heard about AR (Augmented Reality) and VR (Virtual Reality) however the future of entertainment and business is actual MR (Mixed Reality) where both AR and VR would intermingle with each other to relay an unprecedented experience for uses.
Nowadays, we have AR that is being used by the military to train troops, the tourism industry, education medical students, and even business logistics. VR has a huge potential for the entertainment industry along with education of young kids as well as creating advertisements that promote tourism.
Combining the two will result in a totally new concept that can alter the way we do business forever. Businesses can create mockups for their future projects that can combine both physical and digital elements.
Mockups could also be used to implement features like object permanence with the help of SLAM (simultaneous localization and mapping). Other examples of MR being used is in the field of education, automobile design, and the construction industry.
Biotech
Biotechnology for some has been one of the fascinating areas of research for some biologists. In the 21st century, biotech has been used to deliver pharmaceutical therapies, diagnostic tests, applied immunology, and much more.
For the pharmaceutical industry as well as those that deal with the manufacture of medical equipment and utensils, biotech holds a lot of meaning and possibly the means to unlock the future.
In 2020 the biotech industry reached revenues exceeding a hundred billion US dollars, and as of 2018 the more than hundred thousand biotech employees in the US alone.  As of now, biotech greatly impacts crop production, environmental sciences, healthcare industry, and even industrial applications.
The extent to which biotech flourishes in the future is yet unfathomable, for instance in one example naturally-present bacteria was used by the mining industry to perform bioleaching. This is the process where natural occurring metal ores are extracted from the earth using living organisms.
Enhanced Data Security
With the rise of cybercrimes and cybercriminal activity, many businesses operating online and those that rely on digital metrics to store valuable information are increasingly taking strides to protect their data.
This has given rise to the demand for enhanced data security for mainstream ventures. In many instances, machine learning and AI has been found to be interrelated to the security system to provide great protection.
One of the most prominent names within the data security industry is IBM. IBM offers data security solutions that can effectively help a business to partake in their digital transformation in a protective and secure environment.
Their best practices ensure that sensitive information is secured through data protection that encircles multiple devices and environments through IBM's Unified Data Security Platform. This includes real-time alerts along with Automated Compliance and Active Threat Analysis.
Artificial Intelligence
Artificial Intelligence is not something new we have already seen it being implemented in Tesla cars, live chatbots, Siri from Apple, and Amazon's Alexa. However, the future of AI offers a much broader use for businesses and organizations spread out across the planet.
Not only does AI offer you the ability to improve standard business processes through automating repetitive tasks, but it can also streamline output as well as provide better decision making support to embrace the future.
Due to the fact that machine learning has an enormous appetite for data and information, AI will crunch more than just numbers at an astonishing pace, identify patterns, and create its own pathways to handle inconvenience and hiccups found in day to day business operations.
Hyper Automation
Businesses are considering automation as the fastest and easiest way to cut down on labor cost and lower down their overhead costs.
However, what is important to understand here that demand for automation has led to the creation of hyper-automation. This is where businesses continuously automate operations, and all the processes are integrated completely with each other.
According to Coherent Market Insights, the global hyper-automation market to exceed $23.7 billion by 2027. One of the key players in the market is UiPath that entered into a partnership with DVT in 2019. Together they are going to develop RPA software to render services for manufacturing industries operating in the African and European regions.
Facial Recognition
With improvements in camera technology, biometric devices, and surveillance equipment, facial recognition is going to play a huge role for business in 2020 and beyond. Facial recognition technology is capable of identifying and verifying an individual from a digital source such as a video frame.
Considerably the most natural of all biometric measurements, facial recognition will revolutionize the landscape of how businesses around the world operate. Companies like Thales that have specialized in biometric devices for almost over 30 years are now progressively working with players in the market to unlock the potential of this technology.
Google, Apple, Facebook, Amazon, and Microsoft are all big names within the industry, and these software giants are regularly publishing theoretical as well as practical applications of image recognition and face analysis technology.
One of the biggest use of facial recognition technology will be in law & security, finding missing children, health, retail industry, and various other hybrid solutions.
Internet of Things
It has been quite a while since IoT became a regular in our lives, however with the progress in technology at a rapid pace including the likes of AI and 5G entering the scene, IoT is also expected to hit big in the coming years.
Count this as their second coming as with advanced software and greater capabilities to share information through better and improved capacities of 5G networks. The possibilities are virtually limitless.
They will not only aid the business process and help automate tasks but with the infusion of AI can readily open new doors to look at how we do business. Even students nowadays are also using the internet of things to perform a mundane task while requesting academic writing services to deliver the top-notch quality of work for themselves while they manage more important chores.
Voice Recognition
People are tired of typing in search queries, and the majority of users in urbanized settlements simply use voice recognition technology to manage work throughout their day. Alexa and Siri may be to blame for this upwards trend and popularity of voice-powered technology, but it was only the natural way to go about.
Not only does it bring in a lot of convenience for the users, even businesses can benefit by asking programmed systems to execute programs, perform operations, and automate processes all but with the power of your voice.
Conclusion
New tech is always inspiring to write about. However, we are currently living in a buffer period where emerging technologies like AI, machine learning, 5G, and the rest have still to showcase their true potential.
Hopefully, in the coming years, we will see an integration of all of these exciting new developments take new forms and unlock endless possibilities for a venture across the planet. For more questions about the topic, please feel free to share with us your views in the comment section below.