Choosing the Right Marketplace for Your Growing Online Business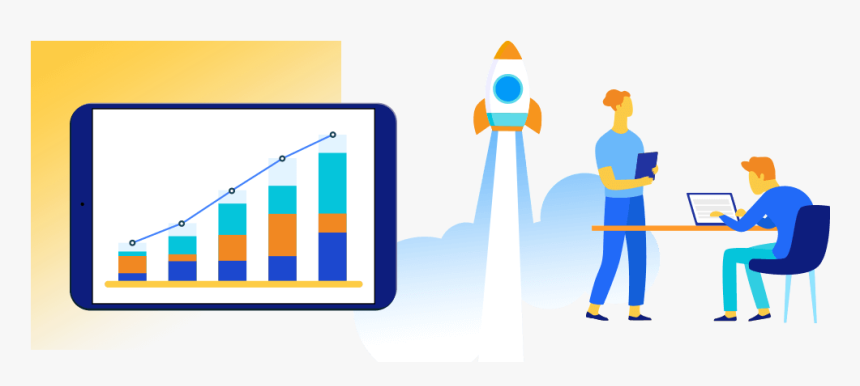 Entering the world of online businesses in this digital age has led to the development of various platforms for retailing. These are widely utilized as a means of selling a variety of products to a certain marketplace. Nowadays, you can actually sell anything online. May it be food, groceries, books, clothes, and even concert tickets too. This makes it the reason why consumers now prefer browsing products online than spending time roaming around the mall to purchase the items they want. And you, as a seller and a business owner, your job is to find the right marketplace that will give you a more profitable means of selling your products. You have to find the right business platform that will fit the items you sell and the services you offer.
But before anything else, you have to determine what your goals are as an online business. You have to think of ways on how to promote your products that will be leading you to success. Think about how much you want your online business sales to grow. Especially if you are a startup business, selling from online marketplaces first before having to own your own website might be a great idea. Invest in promotions and advertisements first. And if it leads to a successful one, the rest will follow. 
If you have finally identified your goals, you now have to delve into the planning stage. Part of planning is finding the right marketplace that you think will successfully bring you sales. There are a lot of options for this. You can choose from a variety of sales channels that make up the online retail system, or you can go for it alone and start your own internet store. However, of course, this will cost you more money, and might be too much of a hassle.
Online marketplaces are developments that have provided an avenue for small retailers to sell their products. And in choosing the right marketplace for your growing online business, there are certain things that you have to consider. You have to analyze your products first, and determine what type of market you should cater to. Then, you need to list the possible marketplaces you think would benefit you the most. Check their popularity, as well as the pricing plans and payment options. There are times that you would see how the marketplace has performed overall. And based on this, you would see how safe the transactions are, going in and through the platform. 
An online marketplace is usually free of charge. However, in return for their service, some of them take a certain percentage commission from each sale. You must also abide by the rules and restrictions set forth on their websites, as they have the authority to penalize you if you fail to do so. In essence, the store may be yours, but the mall is theirs. You are just renting out a space from the mall for you to make sales. Moreover, the ideal method to pick the right online selling platform is to look at its features and functionality through the lens of how well it matches your daily and long-term goals and issues in your online marketplace.
Analyze Your Products
Before choosing the right marketplace from all of the platform choices available, you need to analyze your products first. Identify where your products lie in certain product categories — whether it is under apparel, electronics, groceries, and the like. Then, once you know what categories your products would fall under, look for marketplaces that are popular for selling similar products as yours. 
And if you offer digital goods and electronics for your products, the sales funnel for these might be longer than the other products. Which is why in choosing the vendor platform you will go for, they must have strong marketing tools to run the online marketplace successfully. 
Marketplace Popularity
Consumers usually go for the top sales channels and retailing platforms if they were to purchase items. This is primarily because of how trusted it seems to be. Customers tend to choose to purchase from platforms that are widely used by other consumers. This, then, just means it provides a good overall service. Actually, the popularity and reputation of marketplaces are as important as the brand you want to sell. If a certain online marketplace provides bad customer service, it might harm your brand and product reputation, which will definitely decrease the number of your potential customers as well. 
This makes it the reason why it is better to sell your products through the right marketplace that possesses a good reputation and is popular for many consumers as well. This can even provide you with access to a huge chunk of the customer base too. Know if that marketplace will be giving you the maximum exposure.
Pricing Plans and Payment Options
Part of selecting the right marketplace you will be partnering with must offer the best pricing plans and payment options. Of course, in running a business, particularly if you are just starting yours, you must have an adequate amount of budget. Most selling platforms will try to divert your attention with enticing features and personalized services. Make a list of everything you will actually need for your online business.
You have to compare the pricing plans of all the platforms that you think will work best for you. Alongside your short-term and long-term business goals, you have to consider whether investing in these certain platforms and services will definitely help you in the long run. Align them with your future online business goals. Doing this will help you get over the crazy fees from other marketplaces in the future. Moreover, subscription costs and commission plans vary between marketplaces. In return, they provide a variety of essential and optional services. It is recommended to make a selection of a few channels and then thoroughly review their individual strategies before deciding which ones to opt for. 
With payment options, on the other hand, you certainly want your customers to go through the simplest and easiest process of completing a transaction. Thus, in choosing the marketplace for your business, it is an essential step to compare the shopping cart experiences of each platform to determine which one is the most user-friendly. 
Transaction Safety
As much as possible, choose a marketplace that you think would not harm both your business and your customers. You would not want to look sketchy to your customers. Thus, you have to pick a safe online selling platform. It should follow all the rules and restrictions to make your customers feel safe about handing over their personal information, and even their credit card numbers.
Key Takeaway
Choosing the right marketplace for your online business must certainly make you feel confident about selling your products and services on it. Stick and follow the certain considerations mentioned above, and make sure that the one you will be choosing to partner with embodies the best qualities of a successful online selling platform. This is a crucial part of building your brand name over wide audiences. This makes online marketplaces play a major role in your strategy. And given the numerous established online marketplaces available, it will certainly be easy for you to get started on your online retailing venture. Though it may appear daunting at first, selling on digital marketplaces will soon pay off well.