4 Ways to Start Growing Your Small Business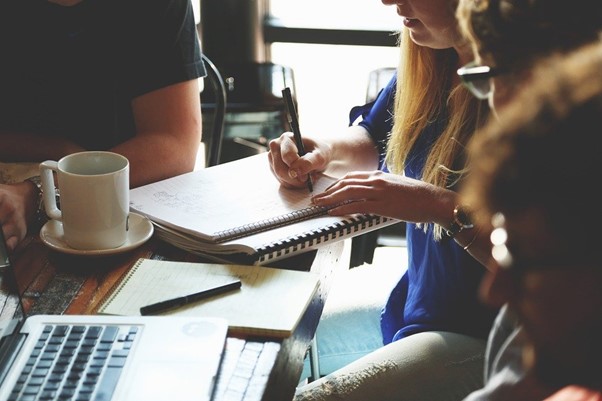 So you own a small business that has managed to navigate the challenges and pitfalls that start-ups face and come out victorious. Now you're looking to reach the next level of success and start to grow your business, but how do you do that? Is there a secret to growing your small business that guarantees success? Unfortunately, there is no magic one-size-fits-all solution, but there are some tips that are universally wise to adopt.
Here are some of the best most effective ways to grow your small business and take it to the next level.
Define Growth – What Do You Want to Focus On?
First, you need to define growth.
What constitutes growth in your company?
Do you want to expand your products and services? Do you want to expand to different markets and countries?
Do you simply want to grow your customer base?
Do you want to appeal to a different target customer?
There are many ways you can grow, and each goal will have its steps to be successful.
Do You Have the Staff and Resources In Place to Grow?
For growth to be seamless and successful, you will need to have the proper staff and resources in place. Hoping you can grow and expand the business without making the necessary changes in-house will lead to failure. You can't ask employees to double their workload and expect things to go smoothly.
Remember, hiring additional staff, securing a larger office space, and acquiring new tools and equipment should all be seen as an investment in the company.
You Need a Strong Digital Presence
If you've been under the impression that you can grow your business without taking steps to strengthen your digital presence, then you're in for a surprise. These days, it's not enough to have a basic website, you need to be much more connected to customers and clients, which means creating a strong and professional digital presence through digital marketing.
You'll want to embrace all the most effective and modern techniques including a user-friendly website optimized for mobile devices, SEO tools, consistent digital branding, being active on social networks, paid advertising, and much more. It can be quite time-consuming and confusing which is why you may want to outsource and hire professionals to look after your online marketing needs.
Stand Out From the Competition
This tip is important regardless of how small or big your business is. To be successful you need to stand out from the competition and give customers a reason to choose your business over the others. This can be done through pricing, customer service, incentives, promotions, quality, your warranty or satisfaction guarantee and so forth. Figure out what your hook will be and base your advertising and marketing around it.
Growth Takes Work
Growing your small business isn't something that will be quick and easy, rather it's about the long game and making sure you've got a solid plan to stick to. You are setting your business up for success, so that means thinking through each decision and making sure it's right for the company now and in the future.