The Startup for Corporate Finance Teams: Teampay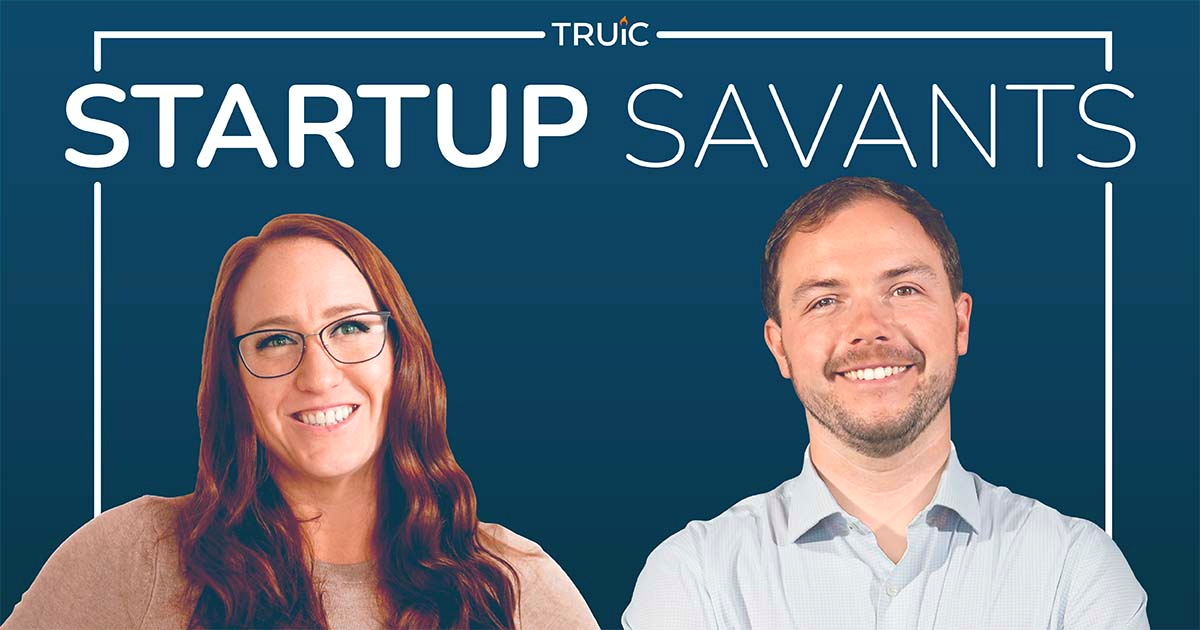 The Startup Savants business podcast tells the stories behind up-and-coming startups by engaging with their founders. This episode features Andrew Hoag, founder and CEO of Teampay. Andrew fields an impressive resume. His first job out of college was working with supercomputers at NASA. He went on to found several companies and to date has raised over $21 million for his company, Teampay. 
Teampay provides a platform that centralizes processes and payments for purchases. The company is a trailblazer in the spend management market. 
Every Single Employee Is Part of the Procurement Team
Andrew spelled out the rationale for Teampay and the company's mission. 
"Yeah, so those are kind of related. Teampay really came about around solving my own problem. And a little of it was pattern recognition where I'd been an operator founder executive before, and I always had teams that needed to buy things, to do their job. And I realized in today's world, every single employee is part of the procurement team."
Andrew recognized that, unlike other business functions, there were no tools that control "money within a company." He saw an opportunity to "bring a first-class consumer-grade experience to the finance team." 
Such tools would make purchasing more streamlined. They would also make control a great deal easier to execute, with the potential for substantial cost savings.
"Teampay's mission," he says, "is to help companies be smarter about how they're spending, give them more control and better visibility without slowing the business down in a modern environment."
But how exactly does the platform do that? Teampay, says Andrew, tells employees who have to make a purchasing decision "where they should buy something, how they should pay for it, and what process they need to go through to get it done."
Andrew launched the product to his immediate network. But things didn't go well. His friends and close acquaintances would happily accept the product but never use it. Moreover, Andrew felt he couldn't charge these early users since they were his friends. 
The experience might have led to a dead end was it not for Andrew's prior startup experience, which made him realize the problem was not the product, but the market. He reached out to his second-degree connections, mostly larger companies that he felt no qualms about charging to use the product, and soon halcyon days dawned.
"And so, that's really how we got to the first 10, and then really this journey from 10 to a hundred was me starting to build repetition. We had outbound marketing efforts and emails that we were sending. I was still doing most of the demos in sales. And then probably halfway along that journey, we hired a professional seller. So, I got out of selling pretty quickly … That was the journey from zero to 10 and then from 10 to a hundred customers."
Prospecting as a Market Research Tool
Outreach in the early days served many purposes. Its primary aim, naturally, was to drum up new business. But even interacting with prospects who never became customers could prove useful. They provided perspectives and information that bolstered Teampay's expertise and market knowledge and, in many instances, generated referrals to potential customers. 
"One of the things I would always do is if I reached out to someone, if they weren't the right person, I would ask them for a referral to someone who is the right person. So you never leave without trying to get something out of that conversation … And a lot of times it was this incremental process, which I found really useful where you were able to take a call or a demo that you had with one customer, take the quotes and the information from that and use that to introduce to the next customer. So we started using the customer's language in subsequent emails and refining that, and that was a really helpful part of the process."
Andrew was aware that scaling the business meant having a sales team. Other responsibilities would leave a founder very little time for selling. Besides, one man could only do so much. That first sales hire, he says, is "really important." 
Creating a healthy working environment was also crucial. His experiences in earlier ventures made him cognizant that a company's culture might develop in an unacceptable way unless a framework of values was adopted at an early stage. Among other things, this meant deciding on the personal characteristics new team members should have. 
Since the company's activities revolved around finance, the culture, he said, should be the more orthodox one of "ready, aim, fire" instead of the "ready, fire, aim" popularized by Peters and Waterman in "In Search of Excellence." Andrew likens a company's cultural values to an immune system that "actually rejects people that don't fit." 
On the question of seeking outside capital Andrew advises, "show that you have customers who are paying you for it and you can build a scalable business." He adds a caveat: "Running a good business is actually a subset of what you need to go get venture dollars."
Your business may be well-managed and growing. But its growth and potential may not meet the outsized targets that VC firms typically aim at. 
Innovation is easy, says Andrew, when it's in response to requirements specifically made by customers. "Blue sky" innovation is tougher but essential, nevertheless. 
"We think if we do X, we will see a business outcome or a customer outcome of Y and you've got to be willing to make those investments that are speculative. So you're not just a feature factory based on what your customers need, but you're actually leading the market from the front, not from the back."
In late 2021, Teampay announced its integration with Microsoft Teams, the market leader in business communication software, a move that could triple its total addressable market (TAM). 
Startup Savants Podcast 
The Startup Savants podcast, brought to you by The Really Useful Information Company (TRUiC), is a series of interviews with entrepreneurs designed to provide an inside perspective — from concept to creation — of the startup process. If you want to know more about the problems that founders face and the ways they've devised to circumvent or overcome those challenges, this podcast is for you. Getting a business up and running from scratch is a testing experience. See how other entrepreneurs have done it by tuning into the Startup Savants podcast. 
Final Thoughts
Andrew Hoag, the guest on this podcast, has been reminiscing about his early experiences as an entrepreneur. Andrew is the man behind Teampay. He is also its CEO and someone who has founded several other companies, including Urbantag and Team Labs. 
Teampay is a pioneer in the spend management sector. The company has built a platform that operates as a one-stop shop for purchases. The software integrates data on vendors, products, and payments that can be managed from one hub. Teampay may be a 21st-century venture, but its management eschews the "move fast and break things" approach espoused by many tech companies. 
Andrew shares his views on product development, company culture, and other aspects of building a business. Tune in to find out more. You can find the Startup Savants podcast on Apple Podcasts, Google Podcasts, or wherever you listen to podcasts.