The Dos And Don'ts Of Choosing Paint Colors For Rentals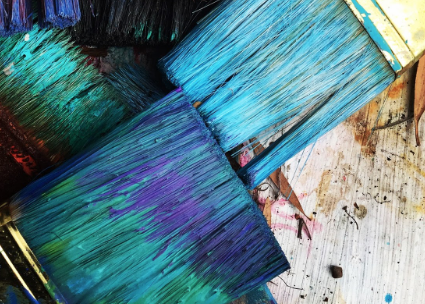 Part of being a lessor means maintaining your property and making sure that it is well-perceived in the market. Maintenance can come in the form of lighting, plumbing, construction, as well as a paint job. The state of functionality of a property is essential in providing a 'warranty of habitability.'   
While the property must be adequately maintained, it doesn't mean that aesthetics should be ignored. With a rental space, the overall interior and paint job can help in making it more appealing and contributing to its perceived value. The look and design can also heavily influence the demand of the property with renters willing to pay a premium for a more visually pleasing space. Here are some design tips to get you started: 
1. Stick to neutrals
While you'd think that bold colors would be more popular since it's striking and tends to capture the attention of others, it can result in the opposite. Bold colors may not resonate with all individuals so for a safer option, stick with neutral colors, and avoid loud shades.  
2. Pick a scheme
Selecting a neutral color doesn't mean just sticking with white. Beige, camel, and off-white are some other great options. Pastels such as light blue and yellow can also add a touch of softness to your home. When selecting hues, make sure to compare the swatches side by side to see if they go well together.  
3. Go monochrome
With a monochrome palette, you don't have to worry about clashing colors. Use different shades for the walls, baseboards, and countertops to keep things interesting while adding some depth and character to space. 
4. Select the right paint
Selecting a good palette is just the start. You should also select the right sheen level to maximize functionality and visual appeal. For instance, matte is best used indoors while glossy is ideal for outdoor spaces that are exposed to heat and moisture. Choosing the right one can also prevent stains, early chipping, and peeling. Here are some different examples of sheen levels:
Matte

: Also known as flat paint, this is best used indoors.

Satin

: A very durable finish.

Ideal for bathrooms

and kitchens.

Eggshell

: This has a textured finish and works well with uneven surfaces.

Glossy

: This is shiny and resistant to cracks when exposed outdoors.

Semi-glossy

: A great choice for kitchens and children's rooms as it is stain-resistant. 
5. Match colors with design
After selecting the right scheme and finishing, you should also take into account both the natural structure and architecture of the property. Hues selected should complement the style and charm of the building. Don't forget to also consider surface areas. For instance, adding lights in smaller areas will help in making the space brighter and airier.  
 6. Fixtures are important
Fixtures such as shutters, lighting, and curtains can also complement the design of the place. Plantation shutters can give the space a resort-like vibe while upgrading the overall look of the house. Patio blinds can also be a good addition to properties with outdoor areas. To achieve a functional yet stylish space, get a professional to help with the installation.  
7.  Use good tools
Before starting on your project, you've got to prepare the tools. Paint, brushes, thinner, rollers, extension poles, and drop cloths are just some of the items that you need. Be prepared to pay a little more for these, especially for the rollers, as cheap ones may leave surfaces looking unkempt. 
8.  Invest in a good service
For income-generating properties, consider getting things done professionally. While it may be a heftier cost initially, your space will look far more appealing to prospective clients. It'll also save you the headache from having to redo the space. 
The design adds value to your property
For leased properties, having a good design can result in a fair share of benefits for both the renter and the landlord. While the renter will have a comfortable gorgeous space to live in, landlords will have a constant stream of prospective renters.
Paint, lighting, curtains, and fixtures can all help with enhancing the look of the property. A light monochromatic arrangement, for example, can make spaces more attractive, while shutters help with adding a touch of style to the overall space. Even if an aesthetically pleasing rental is not required by law, it helps with adding value, and you're sure to reap the benefits in the long run.