Popular Interior Design Trends of 2023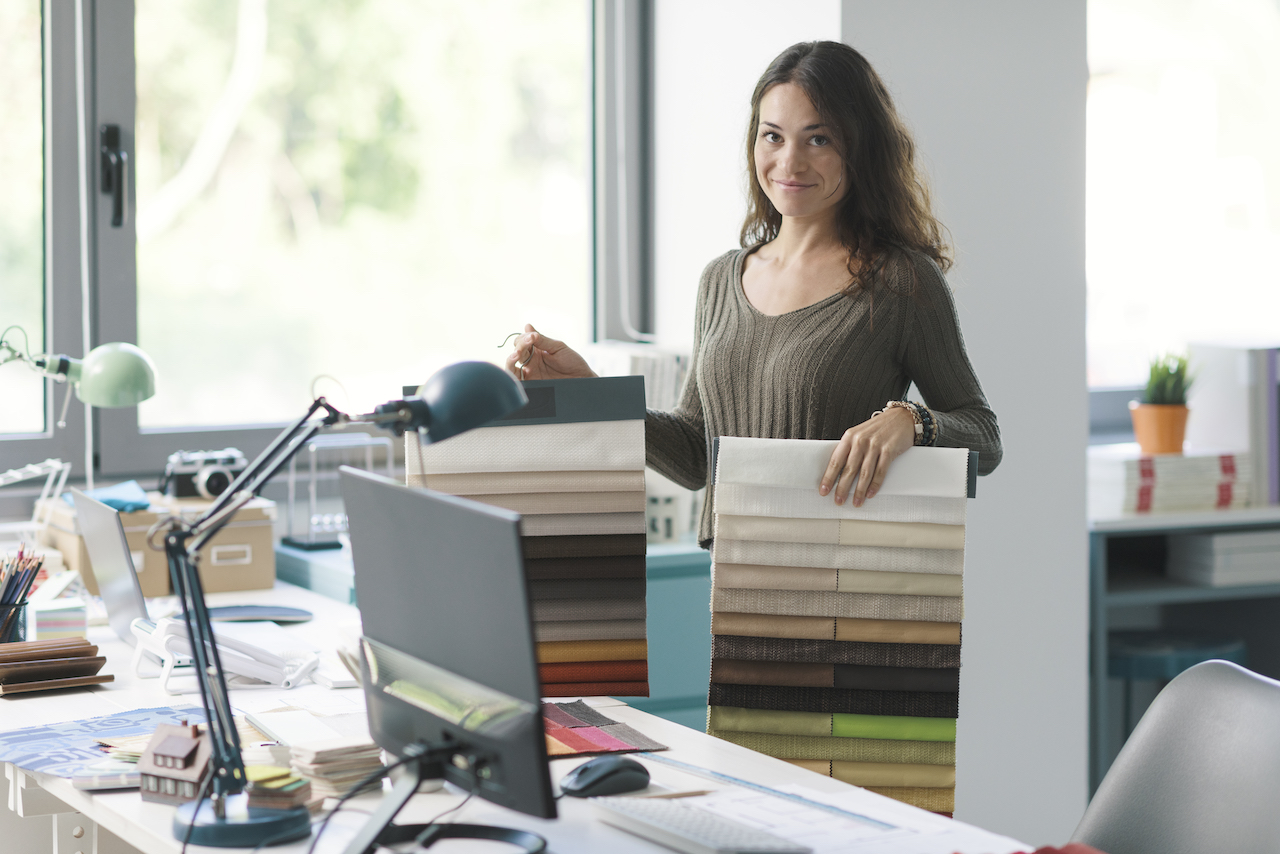 From modern minimalism to bold colors, these are the top 10 interior design trends of 2023:
Vintage Industrial Aesthetic:
Incorporating vintage industrial pieces alongside modern designs is a popular trend this year. This style is perfect for creating an eclectic, yet sophisticated look in your home. Try adding vintage pieces to your existing furniture or using industrial-inspired materials and fixtures like concrete, steel, and iron.
Art Deco Influence:
Art Deco is making a comeback in interior design this year! This classic style features bold geometric shapes, vibrant colors, and luxurious textures. Add a touch of glamour to your home with art deco lighting fixtures, furniture, and accent pieces.
Natural Elements:
Bring the outdoors in with natural elements like wood, stone, and plants. This trend is all about creating a warm and cozy atmosphere while bringing nature's beauty into your home. Try adding a few potted plants, some natural wood furniture, and stone accents to make your space feel more connected to nature.
Geometric Patterns:
Geometric patterns are everywhere this year! From wallpaper to furniture, it's easy to incorporate these bold designs into any space. Whether you go for a subtle pattern or something bolder, geometric shapes can instantly add a sense of playfulness and modernity to your home.
Statement Lighting:
Make a statement with unique lighting fixtures! From retro pendants to sleek, modern sconces, there are plenty of ways to light up your space in style. Try adding an eye-catching light fixture or two to really make the room stand out.
Bold Colors:
Crisp whites and muted neutrals are taking a backseat to bolder hues this year. Whether you go for bright and cheerful yellows or deep, rich blues, adding a pop of color can quickly transform any room.
Textured Wallpaper:
Say goodbye to boring white walls and hello to textured wallpaper! From metallic finishes to grasscloth, there are plenty of ways to give your walls some texture and personality. Try adding a bold wallpaper print to create a unique look or opt for something more subtle in a neutral hue.
Layered Rugs:
Layering rugs is a great way to add texture and depth to any space. Pair together two contrasting styles – like a natural sisal rug and a bold patterned one – to create an eclectic, boho-chic look.
Mixed Metals:
Mixing gold, silver, and copper is a great way to add some sparkle and shine to any space. From light fixtures to cabinet hardware, there are plenty of ways to incorporate this trend into your home without breaking the bank.
Green Design:
Sustainability has become increasingly important in interior design, and this year is no exception. Adding eco-friendly touches like solar panels or reclaimed wood can help you create a space that's both stylish and sustainable. Not only can green design reduce your carbon footprint, it also adds an element of warmth and comfort to your home.
Creative Storage Solutions:
Adding storage solutions is essential for any space, and there are plenty of creative ways to do it this year. From wall-mounted shelves to under-the-bed drawers, there are plenty of options that can help you stay organized without sacrificing style. Try incorporating unique pieces like vintage trunks or ladder shelves to add a touch of character to your space.
No matter what look you're going for, there's sure to be an interior design trend that speaks to you in 2023. From vintage industrial pieces to statement lighting and creative storage solutions, there are plenty of ways to transform your home into a stylish and inviting oasis. With the right mix of materials, colors, and textures, you can create a space that's both beautiful and functional.