How to Give a Bouquet of Roses a Modern Twist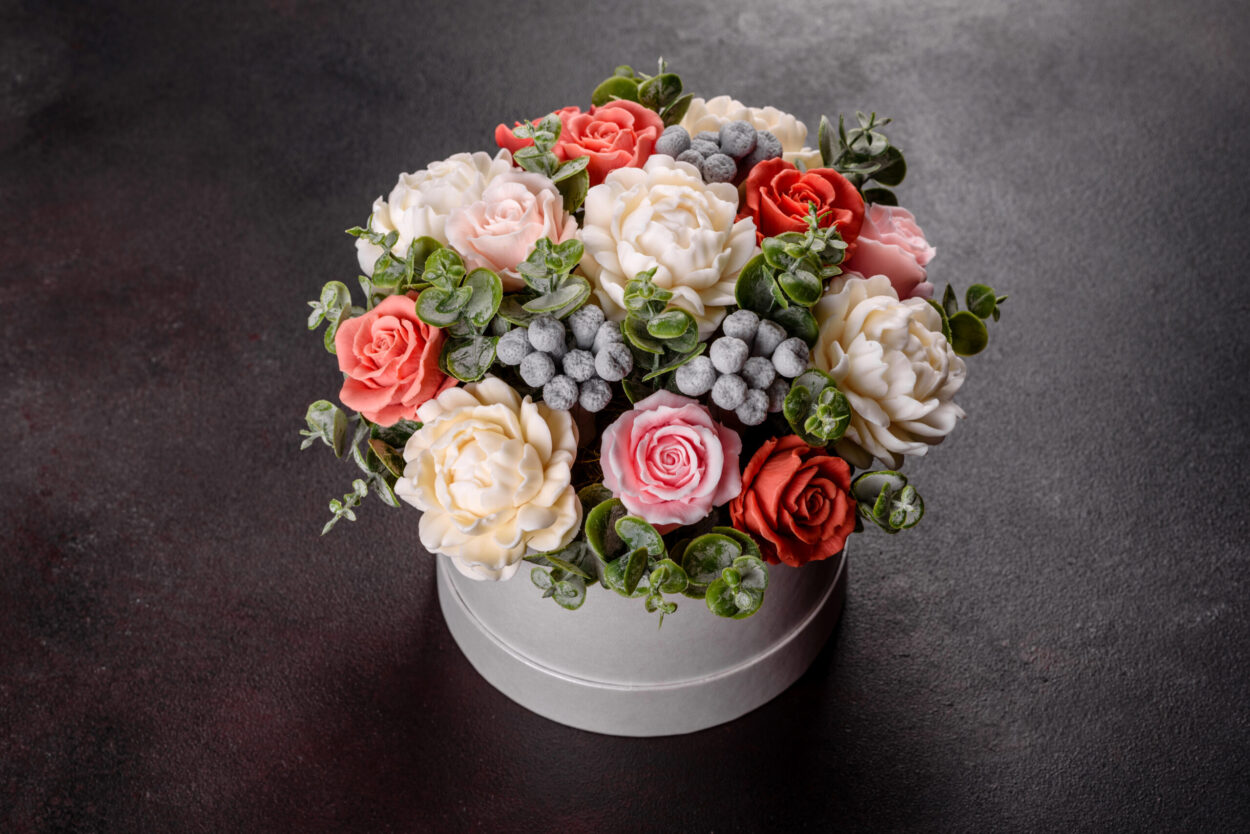 Roses are a timeless and classic flower choice for many occasions – from weddings to anniversaries, birthdays to Valentine's Day. However, the traditional bouquet of roses can sometimes feel a bit "old-fashioned" or outdated. To give your rose bouquet a modern twist, here are some creative ideas that will breathe new life into this beloved flower.
Go Monochromatic
Instead of opting for the traditional mix of red, pink, and white roses, try sticking to one color palette. A monochromatic bouquet can create a bold and sophisticated statement. Choose different shades of your chosen color – for example, various shades of pink or red – to add depth and dimension to your bouquet. Whether it's a bouquet of vibrant red roses or delicate pastel hues, the monochromatic scheme draws attention to the beauty and elegance of each individual rose.
Add Unique Foliage
Roses are stunning on their own, but adding in some unique foliage can take your bouquet to the next level. Try incorporating unexpected elements like eucalyptus, succulents, or even herbs like rosemary or lavender. This will give your bouquet a modern and organic feel.
Mix in Different Textures
Instead of sticking to just roses, mix in some different textures and blooms to create a more dynamic bouquet. Consider adding in ranunculus, peonies, or dahlias for a fuller and more intriguing look. Incorporating elements like feathers, succulents, berries, or branches can further enhance the texture of the bouquet and bring in unexpected elements that make it feel fresh and modern. These unconventional additions create a sense of individuality and uniqueness, making the bouquet stand out and reflect contemporary design sensibilities.
Incorporate Eccentric Colors
While red, pink, and white are the traditional colors of roses, don't be afraid to mix in some unexpected hues. Shades like coral, peach, or even blue can add a modern and unique twist to your bouquet.
Try a Non-Traditional Arrangement
Instead of the classic round bouquet, experiment with different shapes and arrangements. A cascading bouquet or a wildflower-inspired arrangement can give your rose bouquet a fresh and non-traditional look. Experimenting with bold and vibrant colors can give a rose bouquet a modern edge. Opt for unconventional hues like deep purples, bright oranges, or vibrant pinks to create a visually striking arrangement.
Add Some Bling
For a touch of glamour and modernity, add some bling to your bouquet. Incorporate some metallic accents like gold or silver foliage, or add in some sparkling crystals for a modern and luxurious feel. By adding bling to a bouquet of roses, it brings a contemporary touch, enhances the visual appeal, and adds a hint of glamour. It's a way to infuse modern aesthetics into a classic bouquet, making it a striking and memorable centerpiece.
Think Outside the Vase
Instead of using a traditional vase to display your rose bouquet, try thinking outside the box. Use a mason jar, vintage pitcher, or even a unique vessel like a teapot or lantern to showcase your blooms in a non-traditional way.
There are many ways to give a bouquet of roses a modern twist. Whether it's through color, texture, arrangement, or display, don't be afraid to get creative and experiment to make your rose bouquet stand out in a modern and unique way. Roses may be a classic choice, but with these ideas, you can make them feel fresh and trendy for any occasion.