How Many Bitcoins Can a Miner Farm? Learn More About Bitcoin Mining Calculator Here!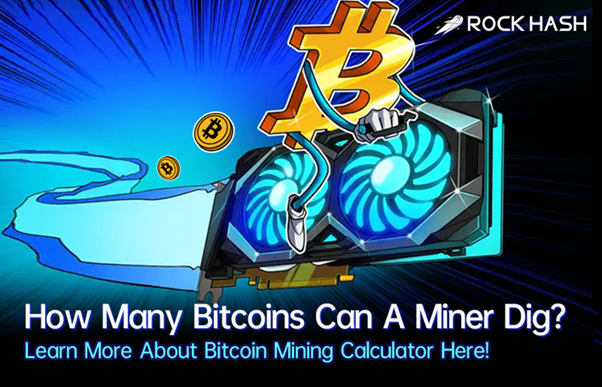 According to media sources, in an interview with CNBC on Wednesday, January 13, Pascal Gauthier, the CEO and Chairman of Ledger stated that the number of addresses with the minimum volume of Bitcoin is growing compared to the Whale, and retail investors will be the main driver of Bitcoin's price rise. That means people are starting to accept Bitcoin and trust it more and more.
Bitcoin investors have bought $7.8 billion worth of BTC in the past week, pushing the price above $42,000 resistance and reaching $43,935 at a point. A survey by US banking giant JP Morgan found that most respondents thought Bitcoin would be above $60,000 by the end of the year and forecast it would exceed $100,000 in the next five years. Have you ever thought of Bitcoin mining by yourself?
How many Bitcoins can a mining machine farm? How to calculate the income of Bitcoin mining? How long is the payback period? These are the questions that investors who have just enter the mining industry want to understand the most. In order to better serve retail investors interested in mining, Rock Hash launched a professional bitcoin mining calculator last year, which helps miners to calculate their income with just one click so that they can start to mine with ease.
Miners can choose their own mining packages on the Rock Hash platform, enter the mining calculator page on the homepage, input the product-related information, including the price, quantity, electricity charge, current price of the currency, daily output, service cycle of purchasing hash power, to calculate the expected income of your purchased products. The Bitcoin mining calculator generated results that are clear and transparent. Bitcoin mining calculator not only supports BTC product calculation, but also supports ETH product computing. It is favorited by the majority of users once launched.
If you want to mine bitcoin, the Rock Hash platform provides a variety of packages for miners with different investment needs to choose from, purchasing threshold as low as 1T hash power, with ultra-low prices, 0 electricity charge, to maximize the cost of mining for miners. For miners who want to know more about the platform, they can enter the Rock Hash official website and reach out to the official customer service for consultation.