Future of Mobile App Including IoT and Bots
Here's top 5 Trends that define the future of mobile App and an insight into what might be in store for mobile app users and developers.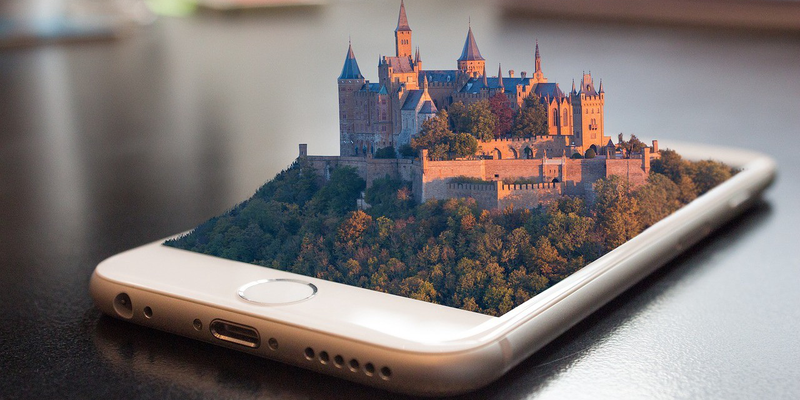 In the summer of 1983, a young and exciting Steve Jobs spoke at a conference about the arrival of a new digital age where software programs would be downloaded using mobile phones. Steve Jobs envisaged the App Store and said, 'it would be a little like a record store.'
A decade and a half later, in 2008, Steve Job's vision materialized in the shape of the App Store. From a humble beginning of 500 apps, the App Store went to an extensive collection of more than 1.8 million apps earlier this year. Combined with Play Store and Amazon App store, there are over 5 million applications available to iOS and Android users.
The Future of Mobile Apps
When you look back to what mobile apps used to be a few years ago and compare them with the marvels that they can currently perform, the difference is phenomenal. Our lives are better now, in more ways than one can count, because 'there is an app for everything.'
Like every other industry in the world, the mobile app industry has changed a lot over time. New trends came and replaced the old ones. Some of the trends became industry norms, while others gradually became obsolete.
While the mobile app development industry remains here with all its glory and grace, questions are also being asked about the trends that will dominate the industry in the future. Here is an insight into what might be in store for mobile app users and developers.
The Use of AI and ML
While Artificial Intelligence and Machine Learning have seen valuable adaptation in healthcare and education, it is now the mobile app development industry that is being seen as a fertile ground for AI and ML.
Recently, the development of smart machines and apps capable of solving problems that only humans could solve previously has not gone unnoticed.
You have probably heard of, or even used, the mobile application called FaceApp. The app rose to fame in 2019 and earned $2 million in revenue because of the excellent use of artificial intelligence. It added filters to photos that changed a user's style entirely with a single tap.
Tech companies and retail giants such as Google and Amazon have already utilized and proved the success potential of AI-integrated products and apps. With the success of Google Assistant and Amazon's Alexa, Al-based mobile app development is becoming a new digital frontier for businesses.
Apple, too, has dug its heels further deep in this sphere by welcoming the Core ML3 at the Worldwide Developers Conference WWDC 2019. Core ML3 is the version of the Machine Learning model framework that powers cool features such as Animoji, FaceID, and Augmented Reality. The framework was developed to help iOS app developers quickly build AI-based applications.
AI and ML have moved out of their infancy and are now driving a new class of possibilities. However, in the coming years, the AI is going to experience massive growth, as forecasted by Statista. According to the online statistics portal, the global value of the AI software market will reach $126 billion by 2025.
As enterprises and major tech companies continue to invest in AI algorithms, we will see more seamless experiences and intelligent interactions within mobile apps.
The Rise of Bots
A chatbot represents one of the most advanced technology for association between humans and machines. Bots utilize natural language processing (NLP) that enables it to process text in a way a human does.
However, if you were to ask a bot something that doesn't fall within the realm of its training, it would either connect you with a human operator or send a message along the lines, 'Sorry, I did not understand that.'
Chatbots have seen some adoption in areas such as customer support within the last few years. The popularity is fueled partly because over 50 percent of customers want more DIY customer service tools to speed up the online purchase. And bots enable businesses to extend such an experience.
Mezi – a travel app – is a good example of how apps can utilize bots and automate customer support. The app uses machine learning and NLP to figure out user preferences and offer recommendations and ideas for fashion and travel that the users may like.
Among the millions of apps available on Google Play Store and Apple App Store, only a few have deployed chatbots to facilitate user experience. But experts predict that by the end of 2020, over 80 percent of interactions with brands will be conducted using chatbots. As a result, the market size for implementing chatbots will rise to $1.3 billion by 2024.
IoT-enabled Apps
The Internet of Things (IoT) is a network of interconnected devices with the power to gather and exchange vital information. The IoT ecosystem enables devices to be smart, intelligent, and responsive.
With the advancements in IoT technology, users have received a wide range of new concepts like smart homes, smart cities, and smart cars. The development of smart devices will expedite further with the rise of IoT technology and integrated apps.
Brands like Google and Amazon are already utilizing the technology and strengthening the competition in IoT. Google's move to acquire Fitbit and its partnership with Nest – a home security camera company – are indications that the tech giant has set up eyes on IoT technology.
Mobile Wallets Apps
Due to the prevalence of the internet and smartphones, mobile wallets will gain popularity in the coming years. Hence, the demand for mobile wallet apps will be on the rise to ensure secure money transactions and payments.
Unlike the traditional pocket wallets, digital wallets do not store physical currency. It only stores a transaction record that can be accessed through the e-wallet app installed on the user's phone.
Tech giants such as Apple, Google, and Samsung have already introduced mobile wallets to serve their users with a convenient platform for online transactions.
According to a recent report, the value of digital wallet transactions currently stands at $8,961 billion and is expected to reach a staggering $13,979 by 2022.
While there is still a lot of development to be done, we can say with significant certainty that the future includes mobile payments and apps that enable such capabilities.
Cloud-based Apps
Cloud technology has already impacted the realm of mobile app development. Developers have already leveraged the cloud's ability and developed apps that are no longer hampered by the internal storage limitations of smartphones. That is why cloud storage services such as Dropbox and Google Drive are becoming popular among individual users and enterprises.
For many businesses, cloud architecture is still perceived as a futuristic concept. But this vision is about to change now. According to recent forecasts by Gartner, the global public cloud service market will rise to $266.4 billion in 2020. The growth is driven mainly by enterprises because of their needs to support remote workers and reduced costs.
With additional benefits like scalability, reduced hosting, increased productivity, and lower equipment costs, we will see more cloud-based apps for industry-specific businesses.
Wrapping up
I have covered some of the popular trends that we expect to dominate the mobile app industry in the coming years. By analyzing user behavior and preferences, AI and ML will enable developers to come up with apps that ensure a personalized experience.
IoT and chatbots are also among the most effective approaches to enhanced customer service. Hence, more and more developers will try to utilize IoT and Bot solutions to address business needs. Furthermore, the future also seems to be dominated by apps that can enable automated mobile payments.
Author Bio
Mehul Rajput is a CEO and co-founder of Mindinventory, a leading mobile app development company that provide web and mobile app solutions from startup to enterprise level company. His role involves heading the operations related to business and delivery with strategic planning and defining road-map for the future.