During the heatwave, residential solar batteries provided peak power to California's system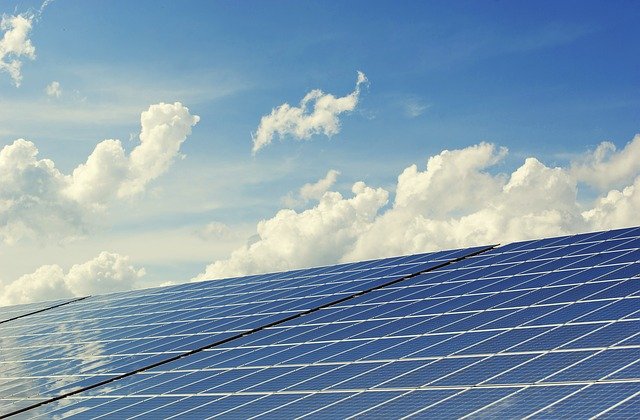 The state of California's electric infrastructure was stretched last week by a record-breaking heat wave, but dispersed customer-sited batteries powered by solar panels helped keep the lights on.
According to a recent estimate by the California Solar and Storage Association (CALSSA), California has over 80,000 customer-sited batteries linked to the electric grid, capable of supplying 900 MW of solar electricity.
While not all of the batteries were programmed to drain during the peak time of 4 p.m. – 9 p.m. On September 6, an estimated 76% were, with a fleet capable of provide up to 684 MW of electricity at any time. CALSSA estimates that 50% of the overall power of these batteries was used during peak hours, delivering roughly 340 MW of electricity. To put this in context, 340 MW is equivalent to a mid-sized power plant.
California has 30,000 distributed batteries with the capacity to discharge 500 MW of electricity when rolling blackouts occurred in August 2020. 50,000 users added 400 MW of clean sun-charged battery electricity in only two years. California now has 900 MW of distributed batteries, which is approximately the amount of Diablo Canyon's Unit 1.
"The largest battery in the world is housed in garages around California, and it is assisting in keeping the lights on for everyone," said Bernadette Del Chiaro, executive director of CALSSA. "While utilities and grid operators go largely unnoticed, these consumer investments in clean energy played a critical role during last week's heat wave, helping to keep the lights on not only for the households and businesses that made the investment, but for everyone."
Consumer batteries charged by onsite solar panels may be pre-programmed to discharge at certain times and on predetermined days. The most popular configuration is for the battery to charge up in the morning, as soon as the solar panels begin to produce power, and then discharge at 4 p.m., 5 p.m., or later. or 6 p.m. based on utility costs and customer preferences Once discharged, the batteries cover onsite demand, reducing grid strain, or, in the case of a net metered battery, may export electricity to a neighbor.
"Homes and companies that use solar and storage are like Flex Alert superheroes." They not only minimize grid strain, but they may also share excess electrons with their neighbors," Del Chiaro said.
CALSSA estimates that California utilities paid an additional $450 million for spot market power on Tuesday compared to a "typical" hot day the previous week. Instead, $450 million would be invested on consumer batteries, which would be an investment in a resource that would last 10-15 years rather than one day.
Programs that run distributed behind-the-meter batteries as if they were a virtual power plant, sending an aggregated fleet of tiny batteries on command, localized to the precise time and area where the grid needs the most energy, have also proved useful. Several firms have fleets of these batteries on client premises and are participating in initiatives like the Emergency Load Reduction Program (ELRP). Tesla, for example, had 4,500 customer batteries that discharged 32 MW in total during peak hours on September 6, 2022.
Pilot initiatives like this demonstrate that customer-sited batteries can be depended on during grid outages, a worry that utilities and grid operators often raise as a basis for opposing plans to install more of them.
"As our energy demands expand, California should encourage customers to put solar-powered batteries everywhere," Del Chiaro added. "The utility's nature is to keep things under control and confined to what they need today rather than preparing forward and surfing the wave of the future."
CALSSA is urging policymakers and regulators to realize the great value and promise of distributed customer-sited solar-charged batteries and to strengthen different regulatory mechanisms to expedite their adoption. First and foremost, CALSSA reiterates its appeal for the California Public Utilities Commission (CPUC) to refrain from taxing solar panels and the batteries they charge in accordance with the NEM 3.0 ruling, and to enable a seamless transition to an all-solar battery future.
"So far, we've erected 1.5 million solar roofs," Del Chiaro remarked. "Our next goal is to manufacture 1.5 million solar-powered batteries." We can get there by enacting laws that work with, rather than against, consumers. Although distributed solar and storage do not cleanly fit into the investor-owned utility business model, rolling blackouts, or even the fear of them, do not suit the California economy."