7 Important Skills That Will Help You Sell Your Art Better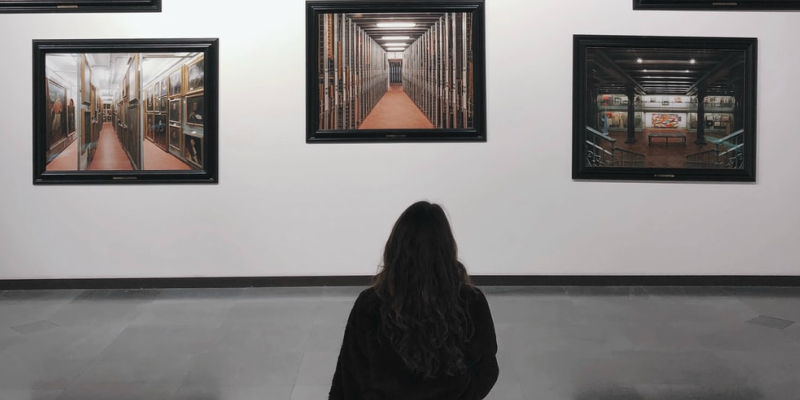 You can quickly lose a potential customer if you don't know how to sell. As an artist, there are a few skills you need to polish if you want to retain the attention of every potential buyer. These seven easy strategies will make up for your lacking skills when it comes to closing a sale. Read ahead to learn how to sell your art better.
Learn To Understand Your Customer
Selling is all about understanding and learning the preferences of your customers. A critical skill that every artist should own is to build personal relationships with their clients. You can ensure that by listening to your customer. Keep in mind that not all visitors convert into customers. The best practice is to understand them and increase the chance of closing a sale. Simple techniques, like being confident and flexible, are the solution. You might want to note their name and use it often in the conversation. It makes you seem eager to work with your customer and build personal relationships. Another important aspect is learning how to price your art.
Craft A Careful Pitch
People tend to get drawn to objects they are emotionally connected to. Develop a clear strategy in your head before inviting customers. What is the concept, inspiration, reason, or story behind an art piece? Answer all these questions before you share a perfect pitch for your art. You need to create a sales talk beforehand. The more personal and emotional it seems, the more likely people are to buy it. Make it concise, full of facts, and turn it to something that catches their attention. Spend ample time on developing this skill. It will go a long way in converting you to a successful artist and salesman.  
Keep Questioning
Rather than rambling about your work and coming across as arrogant, you can try asking your customers what they need. What is it that they're looking for? Do they have a price cap? Are there some personal touches they want? Questioning your customer makes it easy to pinpoint what rings their heartstrings. It will only make your job easier. As a bonus, clients will think you genuinely care about serving them well. Even if they don't buy anything, you will leave a good impression. 
Deal With Objections By Consultations
Some objections and questions from your customers are inevitable. It's easier if you know them in advance and keep a foolproof solution prepared. Do they think your art is too pricey? Promise them full customer satisfaction and flexible return policy. What about transfer and installation? How do you clean it? These are some basic questions you need to be aware of. Try being consultative. Sometimes when the clients feel confused, a little help takes a lot of stress off their heads. Offer suggestions you think they will like. You should convey a sense of ownership, as someone in charge, not a just salesman.
Offer A Turnkey Item
Show your customers how your product is aesthetic but useful. Make it easily hangable, ready to fit in a bag, or offer gift wrapping. As a bonus, you can also try upselling your art. Let your client know that their art is customizable. They can change the frame, or add their personal touch to it. Another technique to keep in mind is upselling, which adds items that go together with the purchasing object. You can also offer bundle discounts to get them to buy more quantities of goods if carried out properly, these skills and bring a significant change to your sales game.
Ask For The Sale
Sometimes it is easy to let a client slip off your hands just because you didn't ask for the sale. Keep a positive attitude, and do not shy out from asking if they want to buy the piece. Try not to push your potential base because that is a turnoff. Be casual and jolly. A simple, "so can I wrap it up for you?" could do the trick. You can not get a yes if you do not ask. If they say a no, you can ask them if they have any issues and concerns. Maybe you can find a way to solve it. Either way, it is a win-win situation for you. 
Give Follow-ups
Many sales end up happening after initial contact. You need to let it settle and occupy their minds for a few days. The key to making this technique work is to collect their contact information. It could just be a phone number or an email address. This little step will open an opportunity to follow-ups for you. If you could not sell your product right away, you could always try reminding the clients with an impressive follow-up. Do not be afraid of being persistent. Sometimes it takes more than a few follow-ups for a successful sale.
Conclusion
These tips can help you improve your sales game. Just remember to be honest and serve your customers in the best possible way. Consider their needs and preferences, instead of just trying to get read of the art in your warehouse. Selling is a gradual process. You will get there as long as you keep practicing and moving forward.