29 Business Ideas for Youth (Little Money and Time)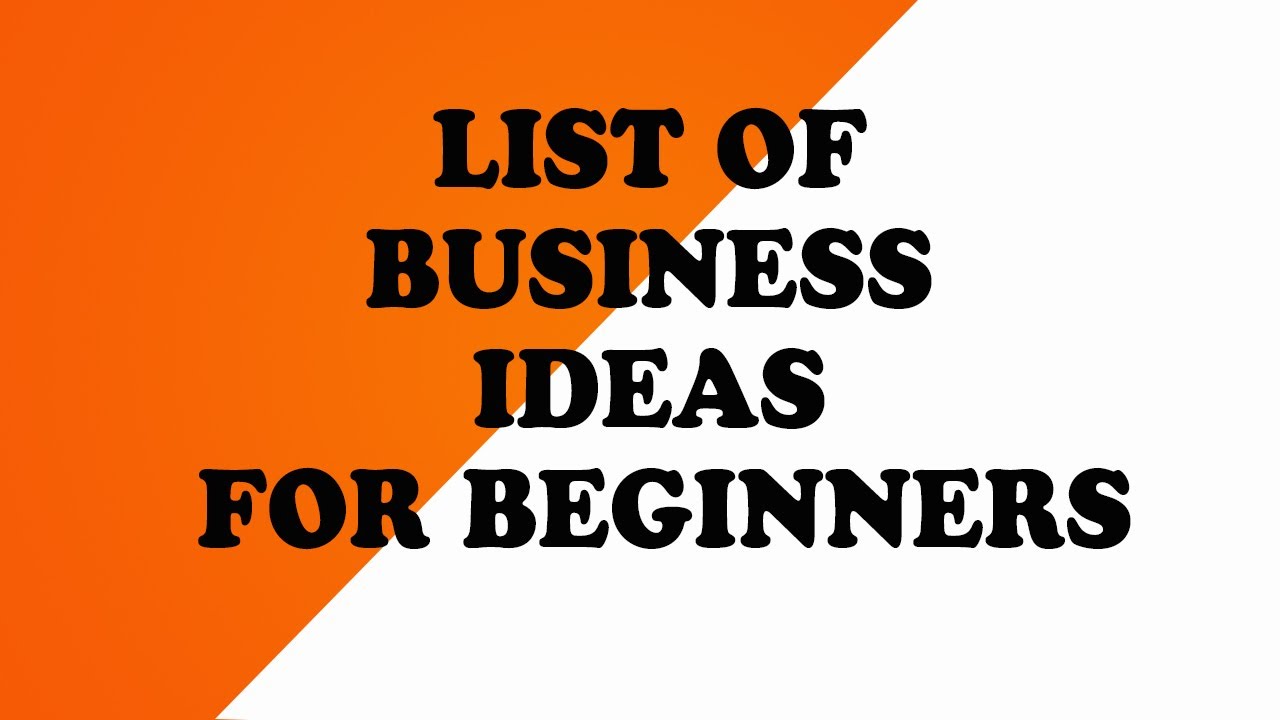 The best business ideas for Youth entrepreneurs are those that require little money to learn quickly and keep improving.
I remember when I started a business that I didn't always have business ideas and needed motivation. I searched through books, the internet, documentaries and even at events. However, there were no places with various ideas gathered together.
Recommended content: Alex Reinhardt
Therefore, in this article I will name the best business ideas for young people without capital and with little time necessary .
Whether you are a student, college entrepreneur or just looking for profitable business ideas to earn extra money, this article is for you.
Here we go!
What are the best business ideas for young people? (little money)
1. Start a blog.
This is one of the best low cost business ideas that you can start today. Statistics show that thousands of bloggers are creating profitable content on various topics like home cooking, travel, movies, lifestyle, business, personal finance and much more.
More and more people are turning their blogs into businesses through a combination of email subscribers, affiliate marketing, blog sponsorship, and other sources of income.
Recommended content: Alex Reinhardt
Recommended application: Elementor Cloud  – Create a blog without knowing how to program.
2. Graphic design.
If you are creative, this youth business idea is for you. While having a background in graphic design is absolutely helpful, it 's also relatively easy to learn the basics of graphic design on your own. You can find local businesses, small business owners, or photographers who could benefit from your help designing or modifying images.
Today there are several easy-to-use graphic design programs that you can learn in a matter of minutes and create incredible images for social networks, web pages, brochures or any other type of marketing material.
Recommended content: Remove background from an image for free.
3. Web development.
Most people who get into this business start out by learning to program. As a web developer, you will gain incredibly valuable skills that are in high demand. You can get up to speed with building websites in as little as a few months with cheap or free online education programs.
Another good news is that you no longer need to learn to program thanks to digital tools that make the process easier . These applications are responsible for creating the code while you only design the interface of the website or online store.
Recommended content: How to create a web page without programming.
Recommended app: Elementor Cloud – Create a professional website without programming.
4. Web design.
This business idea is the perfect mix of creativity and analysis. Web designers are incredibly valuable to tech companies, so becoming a freelance web designer is a great business idea for young people.
Web design is about mastering the art of creating an enjoyable and valuable experience for people using a website or app. There are always new websites that need professional web design and therefore this is a career that will continue to increase in demand.
Recommended content:  Learn to use Zyro to design web pages without being a programmer.
5. Online courses.
One of the simplest business ideas for young people based on teaching from your experience. Do not believe that because you are young you do not have knowledge that other people want to learn. Using your skills for profit is a common trend and one that continues to grow in popularity.
If you are an expert or have experience in a specific subject , there is likely an audience of people on the internet who would be willing to pay. If you want to take your skills and turn them into an online course that teaches others how to get the same results you've achieved, you can create an account on a system to sell your own courses.
Recommended content: Best platforms to create and sell online courses.
Recommended application: Podia – Sell online courses in minutes.
6. Marketing and Instagram.
Get followers on your Instagram account and you could quickly be contacted by big and small brands to promote their products or services. If you have the right marketing skills and hundreds of thousands of followers on Instagram, you can easily charge $500-$5,000 per post, making this one of the best business ideas for young people.
Once you get some traction, you can hire a team and keep increasing your prices per post.
Recommended content: The most popular social networks.
Recommended app: Content Studio – Manage and automate social media accounts on a single platform.
7. Business of linings or protectors for cell phones.
Mobile phone accessories are still a good business idea for young people. There is a huge growing market for mobile phone accessories, and a lot of vendors are generating huge sales from their businesses.
The use of cell phones is increasing and people spend more time with these devices . In addition, many users seek to personalize their cell phone or make it more fun. If you offer original and good quality designs, you have a large number of potential customers to sell to.
8. Sales Commission.
If you have sales skills, this is a great business idea for young people who don't have money or time. Many companies look for part-time and commission salespeople, especially when they're just starting out, which means you'll often be able to do it from home.
Develop your sales strategies, become a sales representative and perfect your skills in calls, emails, chat or any other method of communication. If you trust the products or services you recommend, it will be very easy for you to sell and earn a commission on each transaction.
Recommended content: Best business monitoring systems (CRM).
Recommended app: Pipdrive – Business tracking that increases sales.
9. Affiliate Marketing.
Just like with blogging, starting an affiliate marketing business can generate passive income. If you already have a website that is receiving constant traffic, a great way to generate passive income is by recommending products from other companies. Then, every time a visitor visits or buys those products, you will receive a commission.
This is one of the best business ideas for young people, since you can start immediately, without capital and spending a few hours a week. If you dedicate yourself to creating good content, increasing your traffic and recommending good products, you have no monthly income limit.
10. Virtual assistant.
I think this is going to be one of the most popular occupations in the future. Are you good at staying organized? You should consider working as a virtual assistant and help other companies with operational tasks that they want to delegate.
The best thing is that you can work from home and organize your time to work in free spaces after school or university. If you are punctual and generate a good quality of work, I assure you that you will have extra income every month. Also, if you are good enough, you can work from anywhere in the world and offer your service to multiple companies.
11. Manager of social networks (community manager).
People who are dedicated to this business usually have digital skills such as design, strategy and sales. The time that people spend on social networks is increasing and companies are willing to have a permanent digital presence on these platforms.
I love this business idea for young people, since it does not require money and you can automate a large part of the process if you do not have time. Also, if you can present creative and innovative campaigns to your clients, they will hire you every month so companies don't have time to do it.
Start by creating a strong reputation on social networks (Instagram, Facebook, Twitter, Tik Tok, etc.) and show your own results to later replicate it with your first clients.
Recommended app: Content Studio – Manage and automate social media accounts on a single platform.
12. Nanny or nanny.
The perfect business idea for those who love children. You can earn extra money working nights and weekends taking care of couples' children and babies. The best thing is you can run it without money and you can take advantage of free time to study or learn new skills.
If you specialize with this business idea, you can constantly increase your prices. For example, you can include the service of cooking a healthy meal for the children and helping them with their homework. Parents will love you!
13. Fiverr works.
If you have a digital skill or service, this business can help you earn fast. Every day, millions of people search for different services such as web design, programming, operational tasks, voiceover, among others . Therefore, the Fiverr platform offers you the possibility to sell these types of services to millions of users.
I constantly hire people on Fiverr for different jobs and have had great experiences. In addition, several times I hire the same person for their punctuality and quality of work. If you start showing good results on this platform, you will have hundreds of clients in a few months.
Recommended application: Fiverr – Sell your knowledge and services globally.
14. Buy and sell domain names.
This is one of the simplest youth business ideas you can work on. If you have the vision to buy domains that may be valuable in the future (example: TiendaParaPerros.com), you can create a fortune buying and selling these assets.
Every day more companies are going to want to have their own domain and are willing to pay large amounts of money (sometimes up to millions of dollars) to the owner. It can be a risky but also very lucrative business if you have a good sense of creative names.
15. Create a YouTube channel (YouTuber).
Do you like to teach or entertain? You can use your cell phone to record videos that millions of people see. This is one of the most popular youth business ideas in recent years and the number of subscribers they get is impressive.
Many YouTubers (content creators on YouTube) make millions each year, so there is clear potential to grow from a business idea to a million-dollar company with the right mix of content, audience, skills, relationships, and time. If you are thinking of creating a YouTube channel, identify what kind of content you can teach or talk about for hours.
Recommended app: TubeBuddy – Grow your YouTube following with keywords and advanced reporting.
16. Translator.
Speaking a second language is still a huge advantage in the business world. If you know another language well enough to master its grammar and spelling, translation is a great business idea without money or a lot of time.
Start by offering your service to friends or family and charge a price per translated word. Although it may take you a while at first, you can then use digital tools to automate it or hire other people to do it.
Young student entrepreneurs take advantage of this business idea, since they practice a second language and work in their spare time.
17. Photographer.
If you have an interest or are a student of photography, this idea for young people may be the one for you. Start by identifying the type of photos you like to work with (objects, landscapes, people, products, etc.) and show your results on social networks.
Then, offer your services to businesses or upload your images to photo platforms like ShutterStock and iStockPhoto . Every time someone buys a photo, you will receive money in exchange for a small commission. This does not require money or time and you will be able to sell the same photo over and over again to different clients.
18. Bakery or repostería.
Do you like to bake? Thousands of young entrepreneurs are making money from this simple business idea.
You can specialize in a type of recipe (such as vegan pastries) or a style of decoration that only you have. Every day people seek to try new flavors or complement their meals and time slots with bakery or pastry foods.
In addition, you can take advantage of uploading photos of your products to social networks to provoke your followers. This doesn't require a lot of time or money and is perfect for working on after college or university.
19. Invest your money.
This business idea for young people does not require much time but some capital. If you like finance and the stock market, learning how to invest your money can be a great way to earn additional income.
Of course, there are many risks to watch out for, but most personal finance experts will advise you to start learning about the stock market if you want to grow your wealth, and to avoid getting too caught up in fashion trends. .
20. Car wash and care.
If you like to work outdoors, this business idea can give you extra income each month, since the need is great and permanent.
You can dedicate your weekends to offer this service and give recommendations to car owners about their care. You only need a low initial investment (shampoo, brush, sponges, etc.) and you already have what you need to start. Then, contact neighbors or friends to offer your service.
If you do a good job and create alliances, such as with parking lots or residential buildings, you can create a database of frequent customers.
21. House cleaning.
House and office cleaning will always be a viable business idea for young people. If you want to expand your services and earn more, you can offer other types of specific care for carpets, floors, lawns, garages, windows, walls and roofs.
Once you have experience and knowledge of this market, you can hire other people to do the work and you take care of the marketing and sales part with a website. Today this niche is still very outdated and the opportunity to create a profitable business is huge.
22. Walking dogs.
Every day millions of people need to walk their dogs. This is very tiring for the owner and they don't always have the time.
If you are a fan of dogs, this is one of the best business ideas for young people, since it does not take money or a lot of time to start. Studies show that 70% of Americans have pets in their homes and are willing to invest large amounts of money.
Young entrepreneurs or students have the energy and good physical condition to walk a few kilometers a day. It is a quiet business idea that you can implement before or after college or university.
23. Wedding planning.
If you like details, helping couples plan their special day can be a great profitable business. You need empathy, order and execution skills to coordinate all the event vendors.
A wedding is made up of dozens of details that the bride and groom do not contemplate : dresses, jewelry boxes, food, venues, photographers, videographers, artists, florists, travel agencies, crafts, among others. If you start to build a portfolio of providers to counsel couples, you can create a great recurring income business idea.
You will have a great responsibility but the benefits are worth it!
24. Delivery of addresses by bicycle.
If you live in a city with traffic and there is an address application, you can start this business idea today and without capital.
You may not become a millionaire, but you will earn extra money every month. In addition, you will be able to learn about the advantages and disadvantages of this type of home applications to develop your own. Look for a competitive advantage and I assure you that you will succeed. Being the resident for a few months will help you see this business idea from another angle.
25. Announcer.
Your voice is unique and you can take advantage of it to record audio for medium and large companies. After all, young entrepreneurs have good energy in their tone of voice and that's what organizations are looking for.
All kinds of companies like game developers, animation filmmakers and video producers pay good money for voice talent and the investment is not too time intensive so it is a great business idea. You can find these types of clients on websites like Fiverr where thousands of users search for voices for their projects.
26. Rent your space.
If you have a house or a large space, it can be perfect for small events. People are always looking for unique venues for meetings, parties, and weddings. Why not make a little extra money with the space you already have by renting it out for events?
It does not require much effort and you can dedicate your time to create a unique and different space . Then, you can add another type of service to complement your portfolio: catering, sound, entertainment, drinks, waiters, among others.
27. Ambassador of a brand.
People who are engaged in this business usually have a significant number of followers on social networks. If you are a fan of a brand, very possibly they want to sponsor you.
Build a different personality on social networks and create a strong reputation in a specific market that is related to your favorite brand . After a while, you will be able to contact the brand to show the results and create a business alliance. As a brand ambassador, you can do anything from demoing their latest products to being part of new ideas.
28. Write and edit resumes.
If you are studying business administration, human resources or any other subject related to job interviews, you have a great advantage in creating a business idea.
Everyone knows that finding your dream job can be difficult, especially when you've been in the same position for a while and your resume is a bit rusty. Before you jump into being an expert resume writer, you'll need to learn how to write a resume on your own , and then practice by improving a few resumes from friends and co-workers.
The world of work is changing, but resumes and job interviews will remain valid for several more years. If you are an expert in these topics, you will have no problem getting clients and you do not require money, only knowledge.
29. Help with removals.
You don't necessarily need strength to execute this business idea. If you are a young entrepreneur who can coordinate a group of people to help with a move, this project is for you.
Moving house or apartment can be a nightmare. You can provide this service and earn some money with this business idea. Don't forget to identify a differentiator that your customers value . For example, you can create an orderly moving method or create a platform to know the status of the move in real time.
This is another sector that is very abandoned in technology and innovation and may be one of the best ideas you can try.