The Uses of Legal Practice Management Software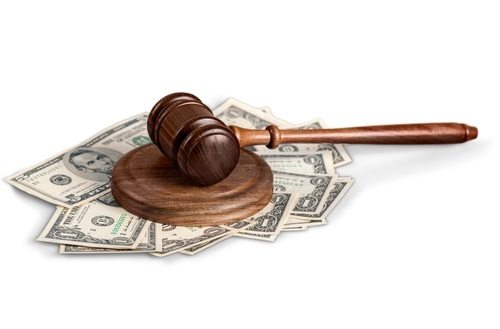 What's the most important thing to look for in legal practice management software? First, it should automate processes that take hours, like client interaction, document storage, and automation, and bill your clients efficiently. A law practice management software should also make the transition from a crowded studio to a sprawling office as smooth as possible. But how can you determine which legal software is right for you? Read on for tips on choosing the best legal software for your needs.
Document automation
When selecting a legal document automation system, consider the end product you're after. For example, do you want a document automation system that works alongside Microsoft Word? Or are you looking for something more complex? Regardless, you'll find many benefits in using document automation.
Ensure that the document automation software you choose is compatible with your present process. You don't want to lose vital data because you're unfamiliar with the software's functions. Many legal automation systems are cloud-based, with data held on third-party servers. Make sure to vet your technology providers thoroughly. Learn about their policies for handling client information, where data is stored, and how backups are handled.
Document storage
Document storage is a critical component of legal practice management software. Traditionally, law firms have stored their documents on paper, which makes searching for them extremely time-consuming. Fortunately, legal practice management software offers a solution: electronic data storage. As a result, firms can now search through documents in a matter and save valuable time for other activities. In addition, some legal practice management software allows you to e-sign documents from your computer!
Almost every law firm management software includes some form of document storage. For example, if you are storing emails related to a particular matter, you'll want to ensure that your email is seamlessly integrated with any other official documentation. You'll also want to be able to organize your files in precise folders. Many practice management applications offer minimal document storage, but the features that matter most to you will be able to access are a must.
Client interaction
One of the key benefits of law practice management software is its ability to centralize firm information. By storing case information, client contact details, and other firm information in one place, this software makes it easier for everyone in the firm to access important data. Using legal practice management software also improves the efficiency of administrative tasks. By automating these tasks, lawyers can spend more time on the cases and less time completing repetitive tasks.
Another advantage of cloud-based legal practice management software is that clients can access their information from anywhere that has an internet connection. Some solutions have dedicated mobile apps that can be used to edit firm information, view calendars, and manage contacts. The mobile features are particularly helpful for lawyers who need to work from the road. With mobile access to their firm's information, lawyers can access case information, contact information, and calendar from the comfort of their car.
Billing
If you are in the business of providing legal services, billing in legal practice management software is an integral component of your overall practice. It streamlines processes and allows you to take full advantage of limited staffing resources. A practice management system also provides trust accounting resources, which can help you manage trust accounts and comply with jurisdictional regulations. A legal practice management system makes it easy for your billing department to send out billing emails and track trust accounts.
Billing in legal practice management software allows you to automate the collection of client payments. It helps you manage client accounts and send reminder emails linked to a secure online payment system. It also allows you to accept electronic payments, which is valuable for any legal firm. The process is simple and secure, reducing your chances of losing money on non-billable time. A legal billing software system can help you eliminate these unnecessary hassles and maximize your profits.