The Baby Soccer Presale Launches on February 3, 2022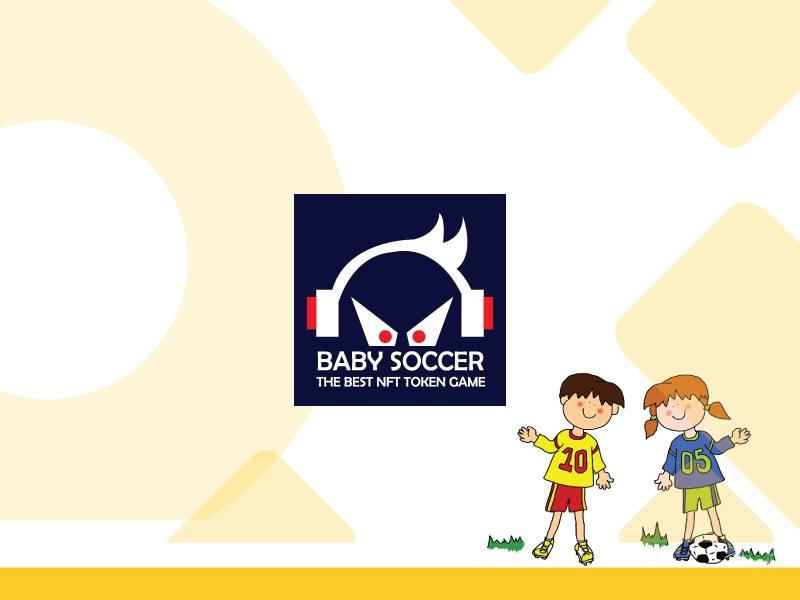 Baby Soccer, an NFT token game, announces that it will hold its presale on February 3, 2022, at 15:00 (UTC). Participants in the event will have a chance to grab $BABYSOCCER (BSC) tokens and start using them to buy and sell NFTs. 
The presale will be whitelist only for the initial 15 minutes, after which it will go public. Leading launchpad platform Pinksale will host the fundraiser with a soft cap of 100 BNB and a hard cap of 200 BNB. Early bird investors can participate in the fundraiser by shilling the project and showing proof on the official Baby Soccer Telegram page.
Crypto and NFT fans will access 36% of the 100,000,000 total BSC supply during the presale and start enjoying the platform's intuitive use cases and earning opportunities. Holders will also earn staking rewards which incentivize them to contribute liquidity to keep the Baby Soccer protocol solid, stable, and secure.
Why Invest in $BABYSOCCER?
The Baby Soccer developers have created a decentralized global multiplayer platform with broad usability not contemplated by any previous payment system. 
The team's main objective is to offer their loyal community a new practical and reliable investment cryptocurrency accessible through multiple platforms in the market. To this end, the token developers plan to list BSC on top-tier exchanges to ensure easy access for all.
Baby Soccer has also onboarded many partnerships with crypto influencers and industry leaders to boost the project's massive marketing campaign and help $BABYSOCCER take flight.  
The team is currently working to usher in the new era of play-to-earn Metaverse games with the imminent launch of their NFT token game. Players in the community-driven game will hold a secure token that delivers a high ROI via staking, farming, or trading.
A Look at the Baby Soccer Features 
Baby Soccer offers users a decentralized token built on Binance Smart Chain that delivers multiple benefits to users. 
The decentralized platform offers remarkable features such as an innovative payment system designed to reward token holders with multiple earning opportunities in the medium and long term. The project also gives users a Baby Soccer Swap function to swap BSC for other BEP-20 tokens.
Baby Soccer prides itself on providing transparency and fairness to the community. The project backers have thus integrated a decentralized governance feature that grants complete control to BSC holders who vote on all critical decisions.
About Baby Soccer
Baby Soccer is an NFT token game introducing a new open-source cryptocurrency to the blockchain era. The platform will soon launch its P2E game, offering users an opportunity to generate passive income through instant rewards.
The project is led by a team of experienced developers committed to creating a new era in crypto games. The NFT token game developed in collaboration with Videobolt allows users to hold a BSC gem and earn in the metaverse by playing, betting, and creating NFTs.
To participate in the new P2E metaverse of gaming and connect with a vibrant community of gamers and NFT enthusiasts, check out the pages below: