Tampa-Area Ford Dealership Custom Orders Ford Cars, Trucks and SUVs for Car Shoppers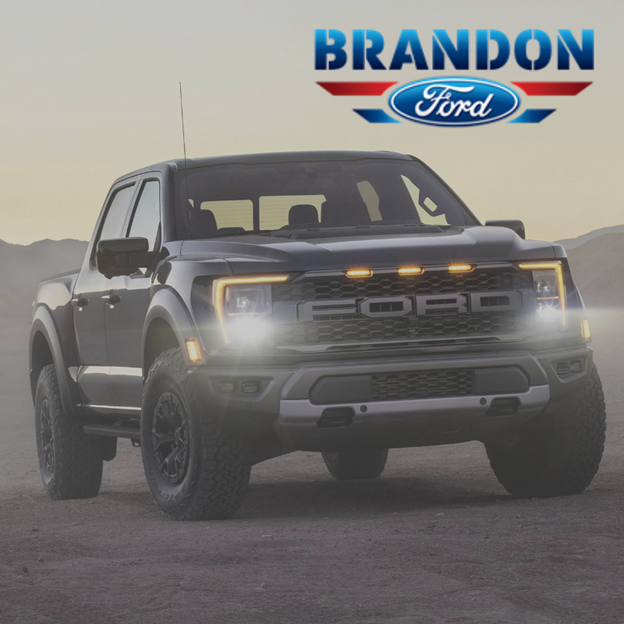 Brand-new Ford F-150 models available by special order at Brandon Ford
Tampa-area car shoppers in search of their dream Ford F-150 may not find it in dealership inventories – but that does not mean it is not available. Brandon Ford – located in Tampa, Florida – will help make automotive dreams come true with custom order options at the dealership. A premier Ford F-150 dealer in the United States, the dealership is here to help potential customers find a 2022 Ford F-150 that fits all of their specifications and needs. Those drivers who are more interested in a Ford car, crossover or sport utility may find their vehicle on the dealership lot if it is available, or it can be ordered and delivered to the dealership.
Brandon Ford is the largest volume dealer of Ford F-Series models in the world and as such – has more than 140 Ford F-150 models in stock that are complemented by a great selection of Ford F-250 Super Duty® and Ford F-350 Super Duty® models at the dealership. Even with an impressive inventory of Ford pickup trucks on hand, potential car buyers may not find their dream truck in the dealership showroom or on the Brandon Ford lot. That problem can be solved by custom ordering a Ford F-Series pickup truck.
To help car buyers find the perfect truck at the perfect price, the Brandon Ford sales team will help those customers custom order their Ford F-Series. The special order process can be done in person or online – making it simple for potential customers to find the right fit and have it delivered to the dealership. Custom Ford F-150 retail orders are not subject to a dealer markup and can be made even more affordable with available special lease and finance incentives. Interested car buyers can call 813-246-3673 to begin the order process.
Customers who choose to custom order a Ford car, truck or SUV from Brandon Ford will enjoy an impressive list of benefits that many competitors cannot match. Here is a quick look at the advantages of custom ordering a Ford vehicle at the Tampa-area dealership.
Quick and Easy –

The custom order process is easy at Brandon Ford and can be completed online or at the dealership. Potential customers can sit down at the dealership in person with a sales representative or speak with a dealership representative online to order their dream car, truck or SUV in the right color, with the right features and at the right price.

Allocation –

The size of the Brandon Ford dealership and its volume of sales, gives the dealership sales team the freedom to find and order Ford vehicles that fit specific specifications and price points. 

Price Protection –

To ensure that custom ordered vehicles remain affordable for the buyer, Brandon Ford provides price protection and will not sell verified retail ordered vehicles for prices above the Manufacturer's Suggested Retail Price (MSRP) and will not add any dealer markups or premiums to the price. Additional sales incentives are available to make special order Ford models more affordable.

Timing –

Based on the supply chain and availability, the dealership provides a quick turnaround for custom orders. The average delivery time for custom orders will range from eight to ten weeks based on the supply chain. Order updates will be provided every step of the way for local Tampa car shoppers. 
The custom order process at Brandon Ford is not limited to just the Ford F-150. Future options like the all-electric 2022 Ford F-150 Lighting and the brand-new 2022 Ford Maverick Hybrid are available for order as well. Tampa-area drivers interested in a family vehicle or a performance-tuned race machine can special order the 2022 Ford Bronco, the 2022 Ford Mustang Mach-E and even more popular Ford-brand vehicles at any moment. 
Potential customers who would like to learn more about the custom ordering process available at Brandon Ford or would like to order their dream car, truck or SUV can visit the dealership online at www.brandonford.com. Individuals who prefer a more personal interaction can contact the dealership sales team directly by calling 813-246-3673 or by visiting the dealership showroom at 9090 Adamo Drive Tampa, FL 33619.