Suki Mulberg Joins Startup Savant to Discuss the Importance of PR for a Startup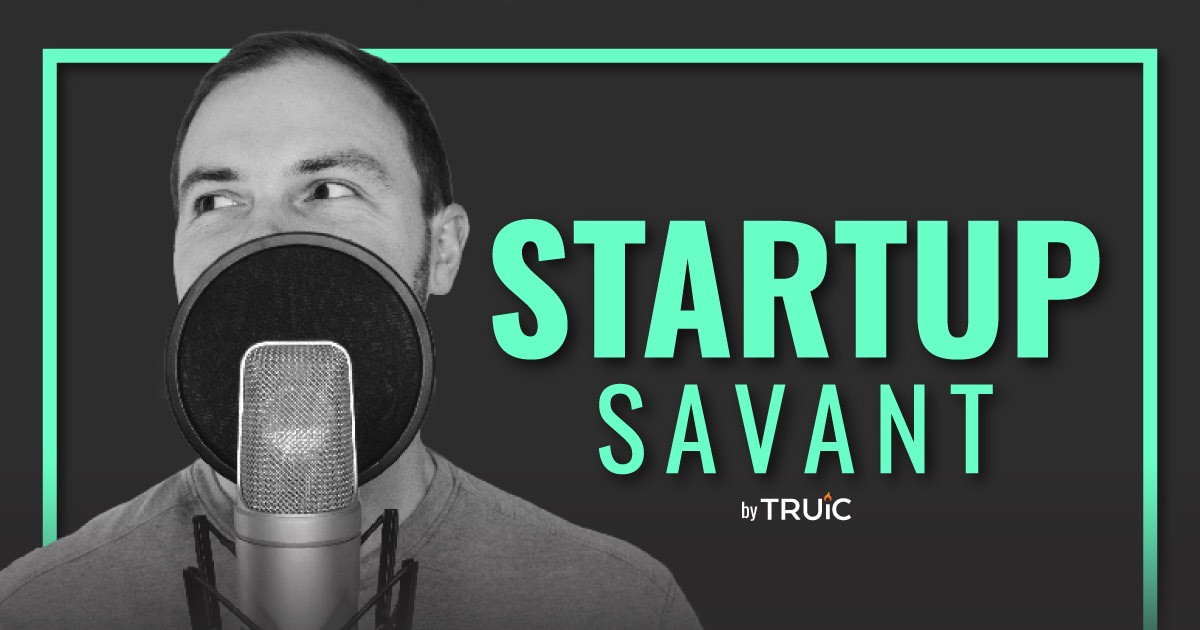 Public relations is an important priority for any startup, but it can go overlooked in favor of seemingly more pressing concerns like fundraising, etc. However, that would be a mistake. Suki Mulberg, founder of the public relations firm Lexington PR, joins Startup Savant to talk about the importance of a good PR strategy for startups. Suki discusses the importance of considering PR at the very start, the difference between PR and advertising, and getting your messaging right.
Startup Savant

is a business podcast that tells the stories behind up-and-coming startups.

Suki Mulberg, founder of the public relations firm

Lexington PR

, joins Startup Savant to talk about the importance of a good PR strategy for startups.

Suki discusses the importance of considering PR at the very start, the difference between PR and advertising, and getting your messaging right.
Thinking About PR From the Beginning
During her interview with Startup Savant, Suki stressed that PR should definitely not be an afterthought. In fact, it should be something that founders consider right from the start, because it involves the company's unique value proposition and other crucial considerations. 
"Every startup needs to think about their value proposition from day one," she said. "They need to think about their reputation and being able to clearly share their story. And that means letting people know why they should care about what they're doing. And that, to me, is really early stages of your PR."
However, this doesn't mean a young firm should hire someone outside the company to handle PR – at least not right away. Instead, it should be handled in-house until other building blocks have been laid. "I would, 99.9% of the time, never recommend that a startup hire an external PR person in those early days because their stories are probably going to change, you might not know who your user is," she said. "You don't need to be spending money on PR. There's a lot of other components of the business that I think should be in place before you would even consider bringing on somebody external to support PR."
Suki also said during her interview that one of the core concepts all founders need to understand is the difference between PR and advertising. Although both are aimed at getting the company's message out, they present different challenges. 
"The big difference is that PR focuses on earned media, which means you're not paying for that space in the publication," she said. "So you have less control [over] what is written. You can't just give somebody something verbatim. You've got to figure out why your message is interesting to an editor, to an outlet. You've got to pitch it, you've got to follow up." This can take a lot of time and persistence, especially if you want to get into a widely read publication. 
Focusing on the Message
Perhaps the most important consideration when it comes to PR is developing exactly the right message. "What's [your] value proposition, and why should anybody care?" Suki said. 
Your target audience is just as important as your value proposition. "You need to be able to take those two items to create a pitch … and find the media outlets that are going to be relevant to you."
A third component is determining the media outlets that your intended audience reads, watches, or listens to. This includes social media, podcasts, and other non-traditional media platforms. "Because otherwise, it's just like throwing darts at a wall," she said.
One critical aspect of developing your message is coming up with an elevator pitch – a brief synopsis of your company and what it's offering the world that people can't get anywhere else. "An elevator pitch is really the opportunity to share your unique value proposition in front of audiences, and it should focus on what they're going to gain from your service, your product," Suki said. "And it should be really concise [because] you're going to use your elevator pitch with a lot of audiences. I think from a PR standpoint, it's really a sentence or two that you want to be able to narrow it down to."
Narrowing down your pitch is especially important when approaching busy editors. "You need to be able to catch someone's interest in that first sentence because editors [are] inundated with a lot of pitches, a lot of people trying to get their attention, and people are just short on time," she said. "So being able to explain in a memorable way, but really [concisely], what you do, is just critical."
The best approach is to relate your company's product or service to something the editor recently covered. That shows you're familiar with their particular media outlet and want to help them provide even more thorough coverage for their audience. 
Startup Savant Podcast 
The Startup Savant podcast is a business podcast created by The Really Useful Information Company (TRUiC) and hosted by Ethan Peyton, founder of StateRequirement. Listeners can hear the stories behind startups, as told by their founders, that are in the midst of growing their companies.
Hear from a variety of real startup founders from around the globe and with varying backgrounds, making their startup idea a reality. Learn from experts sharing their industry knowledge on venture capital, securing funding, and more on the Startup Savant podcast. 
Final Thoughts
Suki Mulberg joins Startup Savant to talk about how important a good PR campaign is for a startup. Among other things, she discusses nailing down your company's unique value proposition, developing a compelling message, finding the right audience and media outlets, and coming up with an effective elevator pitch.
You can find the Startup Savant podcast on Apple Podcasts, Spotify, or wherever you listen to podcasts.