Single-family home construction down for the third consecutive month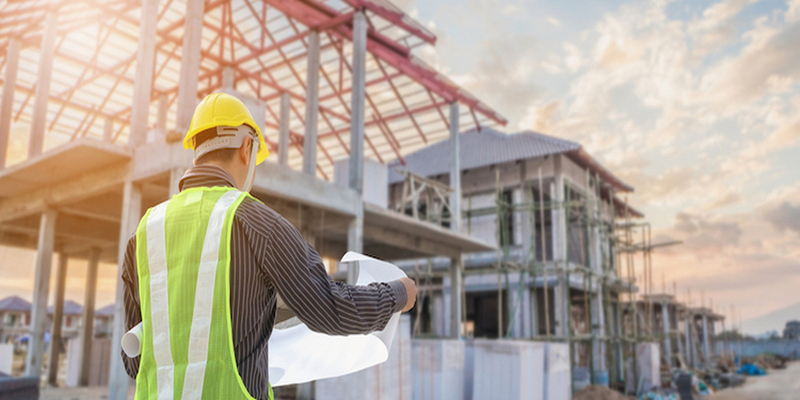 According to a recent report, single-family home construction in the US is on the decline for the third consecutive month. This follows an overall trend of decreasing housing starts since last year. Analysts suggest that this may be due to several factors, such as rising interest rates, tariffs, and material, and labor shortages. While there are some indications that the market may be starting to stabilize, it's unclear whether or not this will be enough to reverse the current trend.
Overall, the decrease in housing starts is expected to have a negative impact on the economy. The construction industry is a major driver of job growth and economic activity, so a decline in home building can lead to slower economic growth. It's important for policymakers to keep an eye on the housing market and take steps to address any challenges that may be causing this decrease in construction activity.
Industry experts expect that the remodeling sector may be one of the few to experience growth during the recession. The reasons for this are twofold. First, people are spending more time at home during the week as they continue to work remotely. This leads to an increased awareness of the shortcomings of their homes and a desire to make home improvements. Second, many current homeowners purchased their houses when the rates were historically low.  This means that many of these people are effectively locked into their current homes, as it would be very expensive to finance a newer one. As a result, they are likely to invest more money in remodeling their existing home. These factors are expected to lead to strong growth in the remodeling industry throughout the recession.
What this means for both home remodeling companies and home improvement professionals is that now may be a good time to focus on marketing and expanding their services, as they may see increased demand in the coming months and years. It's important for these companies to stay informed about economic and market trends in order to adapt their strategies and meet the needs of homeowners and potential customers during this recession.
According to Lynn Wilkinson, CEO of HBR Digital, this is a critical time for both home builders and home remodelers to invest in a digital marketing strategy"
"I believe that the impending recession will have a significant impact on the home building industry. Home builders need to be utilizing an aggressive marketing strategy to get in front of any potential clients who are considering a new home purchase. Home remodelers have an opportunity to grow as well, because more people will be investing in improving their home instead of purchasing a new one. Home remodeling contractors should invest in a strong digital marketing strategy to take advantage of this and ensure that they are easily found instead of the competition."
Investing in a contractor marketing strategy is important to make sure that homeowners know about the services and value a remodeling company can bring during a recession. Companies can attract potential clients by showcasing their experience, highlighting any specializations or unique offerings, and promoting the benefits of investing in home improvements during uncertain economic times. By using targeted online marketing tactics such as search engine optimization, social media advertising, and networking within the industry, a home remodeling company can set itself up for success in a potentially lucrative market.
Overall, while there may be challenges and uncertainties in the housing market during this recession, there are still opportunities for growth in the remodeling industry. By staying informed and adapting their marketing strategies accordingly, home remodeling companies can position themselves to thrive during these trying economic times.