Simplify Your Home Loan Planning with EMI Calculator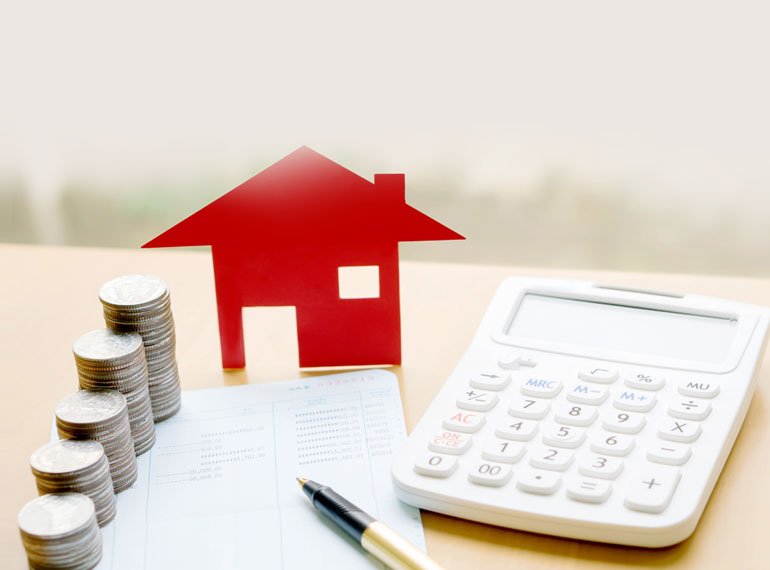 These days, with real estate prices reaching peak prices in almost every city, most aspiring homeowners take assistance in the form of a home loan to facilitate a home purchase. A home loan is a safe and convenient way to build an asset while keeping one's savings safe for a rainy day. However, home loans are long-term, big-ticket loans and therefore, one must avail of these only after careful and considerable financial planning. In this regard, a home loan calculator comes handy. 
A home loan calculator is an online tool that one can use to calculate one's EMIs for a specific loan amount and tenor. Home loan calculators are easily available on the internet these days. In case you can't find this handy tool online, simply go to your current/desired lender's website and search for 'home loan calculator' to get access to the tool. All lenders host a home loan calculator on their website. Before we go ahead and shift our focus on how a home loan calculator can help you plan your home loan journey, let us look at the features and benefits of using one. 
Home Loan Calculator: Features and Benefits
Home loan calculators are quick. Input information in all the required fields and the calculator will give you your tentative EMIs in just a few seconds. 

This online tool can be trusted for accuracy. Calculating EMIs is not easy. The formula for EMI calculation is complicated and provides room for errors, especially if you are performing the calculations manually. A home loan calculator leaves no room for errors and can be trusted to deliver accurate results every single time. 

These calculators are free to use and one can use them as many times as one likes without paying any fee or charges. 

Lastly, home loan calculators are easy to use. Most home loan calculators require a user to input only three things loan value, desired tenor, and expected rate of interest. The tool does not ask any complicated questions or need too much information to work. This makes working with a home loan calculator quite easy.

One can use these calculators at any time and from anywhere. All one needs is a stable internet connection. 
Now that we are clear on the benefits of a home loan calculator, let us look at how a home loan calculator can help planning your home loan easier.
How a Home Loan Calculator Can Make Planning for a Home Loan Easier for You
Use a Home Loan Calculator to Plan Your Monthly Budget 
Before availing of a loan, use a home loan calculator to get an idea of your EMI obligation against the amount you wish to borrow. Once you know the EMI value, you can plan your monthly budget in such a way that you always have funds available for your monthly EMIs. This way, you will never be behind on your EMIs and will be able to keep your credit report clean.
Use a Home Loan Calculator to Understand How Prepayments Will Help You 
If you are paying off a home loan, try to make pre-payments as and when you can. Prepayments help you reduce your total interest outgo as well as become debt-free sooner. Though lenders do not charge any prepayment penalty on loans availed of at floating interest rates, they do apply pre-payment charges on loans availed of at fixed interest rates. Use a home loan calculator to understand how making prepayments will affect your loan journey.
A Home Loan Calculator Makes it Easier to Compare Offers from Different Lenders 
Home loans are big-ticket and long-term loans and thus, even a small reduction in the rate of interest can help one save big in the long run. Thus, if you are planning to take home loan, remember not to accept the first offer you get. Instead, talk to as many lenders as you can, get offers from all, use a home loan calculator to compare these offers and then go with the lender offering you not just the lowest interest rates but also the best features and benefits. 
Use it to Figure Out the Right Combination of Loan Value and Tenor for You 
Lastly, you must figure out the right combination of home loan EMIs and tenor for you. Too short a tenor will help you save on the total interest outgo but might make paying the EMIs unbearably stressful. On the other hand, a long tenor will make the EMIs affordable but increase the total interest pay-out considerably. One must, therefore, figure out the right combination of loan tenor and EMIs — the idea is to keep your tenor as short as possible while keeping your EMIs as affordable as possible. 
Conclusion
In conclusion, a home loan calculator is a handy tool that one must use to one's advantage before beginning their home loan journey. If you are planning to apply for a home loan, use this tool to make the right financial decisions.