Pet Food Ingredients Market Covers Future Trends with Research 2022-2032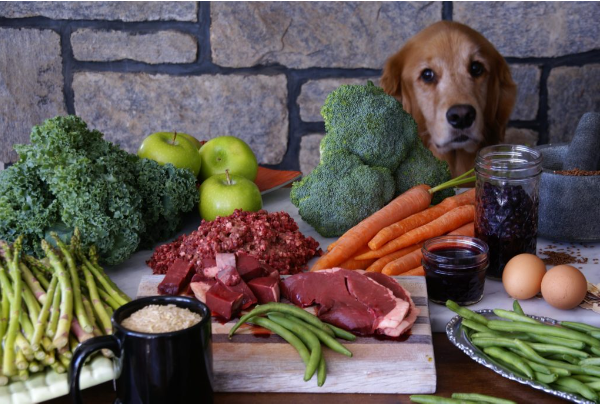 The market for pet food ingredients was estimated at US$ 11.49 billion in 2021, and it is expected to increase at a CAGR of 5.4 percent to reach US$ 20.5 billion by 2032. The market represents 6% of the total pet care market, which was valued at US$ 189 billion in 2021.
This increase can be ascribed to the present trend of animal humanization and pet culture among customers, particularly among the younger generation. As a result, consumers are willing to pay a premium for nutritious food for their four-legged companions. This has subsequently helped in boosting the sales of pet food ingredients globally.
Furthermore, cultural shifts have encouraged the rise in pet ownership, which is becoming increasingly popular among customers, particularly millennials and generation Z, who aim to rely on their pets for emotional support. As a result, families with younger members are more likely to have pets, making them a desirable market for the pet food sector.
Manufacturers are shifting their focus from artificial to natural components as a result of growing consumer knowledge of organic pet food ingredients, which has functioned as one of the primary influences impacting the worldwide market.
Takeaways from the Market Research
In 2022, the pet food ingredients market is expected to have a market share of roughly 87 percent in the segment by traditional nature.

In 2022, the market will be divided based on ingredient type, with protein-based pet food expected to account for 19.7% of the overall ingredient type market.

Germany holds a major portion of the European market, accounting for 20.1 percent in 2022, and is predicted to grow at a lucrative rate of 2.9 percent throughout the projection period.

Pet food ingredients are selling well all over the world, thanks to rising customer demand for nutritious and healthful food for their dogs.
According to a Future Market Insights researcher, "Manufacturers in the pet food ingredients market are currently focused on organic market tactics such as new product innovations and launches to attract new customers and earn more revenues globally."
Competitive Environment
Top pet food ingredient manufacturers are heavily investing in research and development of nutritious pet food components, as well as improving the quality of their goods. These companies are constantly adding new products to their product lines, all while keeping in mind the needs of an animal's diet.
Chr. Hansen has released a line of science-based probiotics for pets. It unveiled a new line of stable live probiotics for use in pet supplements and diets, improving every stage of a pet's life with beneficial bacteria.
Cargill introduced The Chompery, a new line of butcher-quality dog treats sourced entirely in the United States.
More Insights Can Be Found Here
Future Market Insights presents an unbiased study of the worldwide pet food ingredient market in its latest report, which includes historical data (2017-2021) and forecast statistics for the forecast period of 2022-2032.
Segmentation Analysis Of Global Pet Food Ingredients Market
By Ingredient Type :
Starches

Maize/Corn

Tapioca

Potato

Wheat

Rice

Whole Grains

Fruits and Vegetables

Seeds and Legumes

Dietary Fibre

Wheat

Rice

Bran

Potato

Legumes

Oats

Inulin

Nuts and Chicory root

Fruit Ingredients

Apple

Cranberry

Blueberry

Other Fruit Ingredients

Protein

Sugar

Fructo-Oligosaccharides

Mannan-oligosaccharide

Sorbitol

Propylene Glycol

Glycerol
By Animal Type :
By Nature :
Organic Pet Food Ingredients

Conventional Pet Food Ingredients