NVIDIA /WIMI maintains high-growth potential in semiconductor industry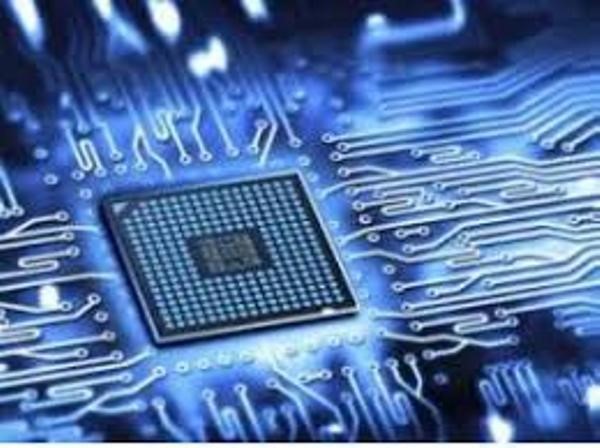 As a core component of the information society, semiconductors have grown into a fast-growing track for the future. According to Gartner's latest forecast, total global semiconductor revenue is expected to be $639.2 billion in 2022, which is expected to grow by 7.4%, down from 13.6% forecast in the previous quarter.
Semiconductor industry is still booming
The electronics industry is in many cases unprepared for the current rebound in consumer demand due to many supply chain strains or disruptions during the new crown pandemic," said Richard Gordon, vice president of Gartner's research practice. But as we all know, semiconductors are an industry with some periodicity. While there will be a slowdown in the consumer sector, continued investment in cloud infrastructure will keep semiconductor revenues from the data center market resilient for a longer period of time (20% growth in 2022)."
In addition, Gordon added that the automotive electronics segment will continue to see double-digit growth over the next three years as the automotive industry transitions to electric and self-driving vehicles, which will increase the amount of semiconductors per vehicle. The semiconductor content per vehicle is expected to increase from $712 in 2022 to $931 in 2025.
Not coincidentally, related industry sources also point out that further innovation in global semiconductor technology will give rise to a range of trans-formative technologies over the next 10 years, including 5G, AI, autonomous electric vehicles and IoT. Indeed, the long-term growth drivers for semiconductor demand are already firmly in place. The relationship between semiconductors and the markets they serve is truly symbiotic, as innovations in semiconductors themselves help stimulate further market demand and open up new markets altogether.
For example, advances in semiconductors have made possible successive generations of cellular technology, making 5G a reality. While pandemic-induced social change has led to demand drivers that have experienced some unexpected shifts in the short term, in many ways these shifts have driven the overall growth in semiconductor demand. With such strong utilization rates and expectations of continued high demand, the semiconductor industry may see a three-year period of fast growth.
Semiconductor companies are expected to grow at an outstanding rate
According to Bloomberg, the semiconductor industry is playing an extremely expensive investment game, favored by technology giants. According to incomplete statistics, companies including NVIDIA and WiMi Hologram Cloud (NASDAQ:WIMI) have laid out the semiconductor sector, benefiting from the market rebound, they have high growth genes and are expected to usher in a new wave of growth opportunities.
Benefiting from the continued demand for cloud services in 2022, overlaid with the deferral of last year's undigested orders and the mass production of next-generation CPUs, data centers are expected to rebound first from major North American manufacturers. NVIDIA focuses on markets where GPU-based visual computing and accelerated computing platforms can provide higher throughput for applications. NVIDIA's products span gaming, professional visualization, data centers and automotive. NVIDIA's proposed acquisition of Arm under the EU Merger Regulation will license the intellectual property ('IP') of Arm's processing units, particularly to semiconductor chip makers and system-on-chip ('SoC') developers. By acquiring Arm, NVIDIA will have full control of Arm's technology and licensing business.
NVIDIA CEO Jen-Hsun Huang has always been a "visionary", foreseeing the huge demand for graphics computing from the development of computers when he was founded 30 years ago. In the graphics market is growing rapidly, around 2004 again foresaw the broad application prospects of general-purpose computing chips. Before this GPU only deal with graphics needs, NVIDIA officials developed the underlying call mechanism and a variety of software libraries, so that developers can use the large amount of computing power in the GPU. The key decision to shift from "dedicated" to "general-purpose" not only changed the trajectory of NVIDIA's subsequent development, but also incubated the key development direction of artificial intelligence chips as the core of NVIDIA's semiconductor development.
WiMi, also a leading company in the technology industry, and the semiconductor industry chain in the middle and upper reaches of the company,  increases investment in the field of semiconductors. According to the information, in the semiconductor industry, the participation of major technology companies is becoming more and more active, and WiMi precisely grasp the good opportunity. Since 2020, it has been developing its semiconductor business, collaborating across geographies to rapidly develop the semiconductor industry, AI vision and basic computing power, and other semiconductor aspects. Its investment aims to develop the semiconductor business, enhance corporate innovation, design and technology capabilities, to achieve the requirements of enhancing the competitiveness of the industry.
It is worth mentioning that WiMi focuses on developing AI vision chips and basic computing power by developing high-performance, low-power artificial intelligence vision processing chips and self-developed network algorithms for inference acceleration. With the deep combination of algorithm and hardware, it can provide high quality video image quality and support a variety of AI vision tasks such as object detection, face recognition, etc. The application prospect is very broad. WiMi is actively entering the semiconductor industry, and plans to further provide comprehensive solutions to enterprise customers with computer chip products and central processing algorithms and related services, as well as software and semiconductor business, upgrade all products in each business line, and deepen the ecological construction in the semiconductor field.
Conclusion
Many governments around the world are proposing to fund their homegrown semiconductor manufacturing. The U.S. Senate approved a bill that includes $52 billion to fund semiconductor research, design and manufacturing. Japan's Ministry of Economy, Trade and Industry earlier this month announced a "national program" to support semiconductor manufacturing in Japan. South Korea announced a plan in May to spend $450 billion on non-memory semiconductor manufacturing over the next decade. These initiatives will help support the growth of the semiconductor industry.
Although the semiconductor industry is currently in a rebound period, practitioners and investors should remember not to rest on their laurels and need to learn from the industry's leading companies how they are thinking ahead and planning their strategic direction to get a glimpse of how they can build a long-lasting business.