Learn How to Succeed in the Real Estate Market with Dakota Worrell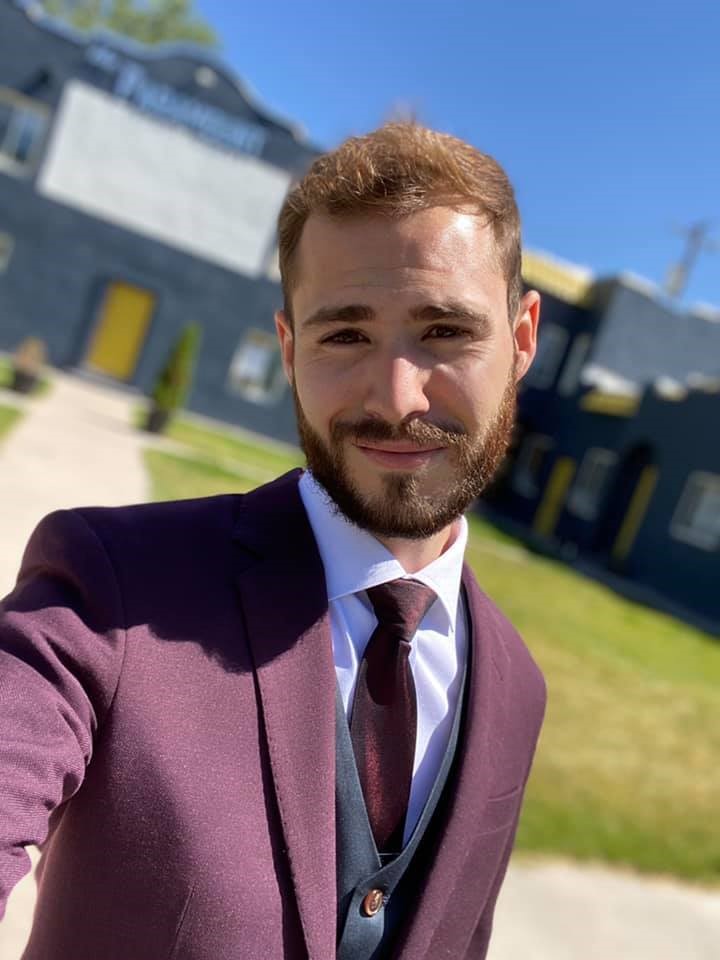 Data from the U.S. Census released last month shows that U.S. property ownership has remained steady for several decades at around 65.9%, meaning about 34% or nearly 43 million Americans rent properties.
Succeeding in the real estate market may seem impossible in the current market as property prices remain high and interest rates increase. However, according to Dakota Worrell, president of SLREIA, the largest real estate investment association in the Mountain West, your investments can earn passive income, tax breaks, and equity growth when done correctly.
Whether you decide to invest in a single-family home for an added income, a strip mall, or a small apartment building, Dakota Worrell, owner of a multi-million-dollar real estate portfolio, has several tips on how to succeed in real estate.
Finding the Right Deals
"A real estate development strategy incorporates several factors," says Dakota Worrell, who has developed DW Investors LLC to help people invest with a purpose. "Whether you plan to buy a property that requires minimal effort or one that needs total rehabilitation, you must ensure that every phase of your plan leads towards its success."
Worrell, now in his late twenties, has transformed several developments that have helped to upgrade neighborhoods, many of which are in Pocatello, his hometown in Idaho.
He says it all boils down to making a good investment by considering factors like buying price and appreciation potential. Appreciation comes from the growing property value and higher cash flow as rentals increase.
Financing a Property Correctly
Dakota Worrell advises people on financing property wisely, ensuring they minimize their real estate investment costs.
One way to prevent spending a fortune on closing costs and appraisals is with owner financing, often called seller financing. In a tight market, owner financing makes it easier for the seller to find a buyer, and the buyer can get a more flexible deal.
However, he says financial literacy is vital to avoiding pitfalls as a real estate investor. Owner financing can lead to financial woes later, which has happened to him too. Even when you owe money on property, the property's equity grows by paying off the mortgage, giving you the leverage to finance more properties. You use the leverage of one property's equity to fund the next project.
Negotiating Deals
Worrell served on the Planning and Zoning Commission in Pocatello and had his eye on several tiny plots in the city that were too small for building for a while. Then, thanks to changes in the city codes, Worrell bought a small rectangular property and developed the first tiny homes in the city of less than 400 square feet.
Making affordable homes for prospective homeowners usually priced out of the market helps bolster the community with affordable units for renters and buyers.
He says that succeeding in the real estate market requires keeping up-to-date with changes in local legislation or market trends and working on your negotiation skills.
Keeping Expenses Low
Worrell, who has not turned thirty yet, already owns over 200 properties that required renovations and other drastic measures like removing squatters.
Knowing how to perform cost-effective yet tasteful refurbishing of housing units remains one of the most critical factors for seeing returns in the industry. It also helps keep rental prices affordable.
However, building material costs, labor, and property taxes have increased considerably over the last few years, making it more difficult for real estate investors to maintain high-profit margins. Unfortunately, even single property owners with a paid-off mortgage find coping challenging, as do renters who must face higher rentals.
Final Take
Dakota Worrell's interests never sway far from his community, and he feels strongly about helping other young entrepreneurs. His projects have helped upgrade several parts in his hometown, turning them into safer and more pleasant communities. In addition, when he has free time, Worrell remains committed to helping victims of domestic violence.
If you want to lay the foundations for becoming a successful real estate investor, your dream can become attainable if you follow Dakota Worrell's advice. Learn more tips from Worrell at DW Education, or let DW Investors help you succeed with a customizable plan.