Find Out How the Samsung Galaxy Laptop is Revolutionizing the Way We Work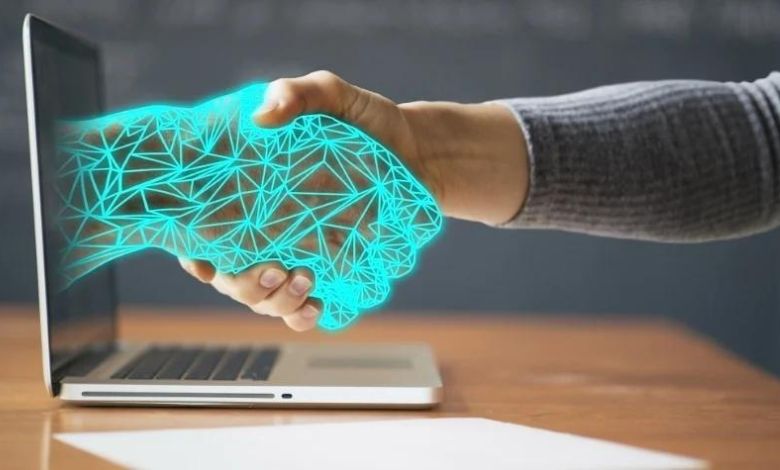 Are you looking for a reliable and powerful laptop that can keep up with your busy work schedule? Consider the Samsung Galaxy Laptop, a series of sleek and versatile devices that offer impressive performance, unrestricted connectivity, and top-notch design. Whether you need a laptop for business, education, creativity, or entertainment, the Samsung Galaxy laptop range has something to offer for everyone. In this post, we will explore the key features and benefits of Samsung laptops UK that will take your work experience to another level!  
Samsung GalaxyBook Laptop
First, let's look at the Samsung GalaxyBook Laptop series, which is a popular choice for professionals who need a portable and powerful device that can handle multiple tasks at once. The Samsung GalaxyBook series comes in different sizes and configurations, ranging from the compact GalaxyBook S to the more advanced GalaxyBook Pro and Pro 360. One of the standout features of the GalaxyBook is its ultra-slim and lightweight design, which makes it easy to carry around and work from anywhere. Additionally, the GalaxyBook boasts a long battery life that can last up to 20 hours, allowing you to work all day without worrying about running out of power. 
High Quality Display
"First impression is the last impression." We all have heard it, right? With high-quality display and fascinating audio system, the Samsung Galaxy Laptops are sure to make a lasting impression on you. Not only this, but the Samsung galaxy laptop also features vibrant and sharp screens that offer immersive visuals and accurate colors, which is essential for multiple critical tasks such as photo editing, video conferencing, or online meetings. Moreover, the GalaxyBook comes with powerful speakers that deliver crisp and clear sound, making it ideal for multimedia presentations, online classes, or streaming movies and music. 
Top-Notch performance 
When it comes to performance, the Samsung Galaxy Laptop is a true beast that can seamlessly run even the most demanding apps and software without any time latencies or distortions. The GalaxyBook is equipped with the latest Intel Core processors, up to 16 GB of RAM, and fast SSD storage, providing smooth and speedy performance for intensive activities such as multitasking, video editing, gaming, or data analysis. Additionally, the GalaxyBook supports fast Wi-Fi 6 and Bluetooth 5.0 connectivity, allowing you to stay connected and collaborate with colleagues or clients wherever you are. 
Uncompromised Security
The Samsung Galaxy Laptop is a secure and user-friendly device that offers several convenient features to enhance your work experience. For example, the GalaxyBook comes with a fingerprint sensor that enables you to log in quickly and securely, without the need for passwords. Similarly, you can find several other security related features in the laptop of your choice. Just rest assured that your confidential files will never be compromised with a Samsung Galaxy laptop.  
Business Tools
With the Samsung GalaxyBook laptop, the sky is your limit and the whole world is your canvas. The Samsung Notes app enables you to take notes, sketch ideas, and annotate documents with ease. You can also use the GalaxyBook's touch screen and S Pen stylus to interact with your content and improve your creativity and productivity. In other words, when it comes to work, Samsung Galaxy laptop has got you covered in every possible way!  
Top Sellers
Now that we have looked at some of the top features of Samsung Galaxy laptop that makes it perfect for business, here are the top sellers of the galaxybook series in 2023.  
Samsung Galaxybook (NP930XDB-KH3UK)
The Samsung GalaxyBook (NP930XDB-KH3UK) is a high-performance device designed for professionals and all those power-hungry users who demand speed, reliability, and versatility in their laptops. This device is built on the Intel Evo platform, which is a new standard for ultra-thin and high-performance laptops that combine Intel's latest technologies with advanced design and engineering.  
With powerful Intel Core i7 11th Gen. Processor, you can enjoy fast and responsive performance even for highly demanding tasks such as multitasking, video editing, and fast-paced gaming. This Samsung GalaxyBook (NP930XDB-KH3UK) is known for its speed and efficiency, thanks to its 4 cores, 8 threads, and a base clock speed of 2.8 GHz that can reach up to even 4.7 GHz with Intel Turbo Boost Technology. So, with this Samsung Galaxy laptop at hand, you can achieve whatever you want, whenever you want!  
Samsung Galaxy Book2 (SKUNP730QED-KA3UK)
The Samsung Galaxy Book2 360 Convertible Laptop (NP730QED-KA3UK) is another top-seller in the industry with huge demand from business professionals. This laptop is also built on the Intel Evo platform, which is perfect for all the users who want nothing less than the best in their computing experience.  
This laptop boasts FHD touchscreen display with a resolution of 1920 x 1080 pixels that delivers clear and vibrant visuals, making it ideal for intricate tasks such as graphic design, video playback, and online meetings. The screen is also touch-enabled, allowing you to interact with your work screen in a more natural and intuitive way. 
Other than this, the laptop features a Intel Iris Xe Graphics GPU, which is a high-performance graphics processor that provides smooth and vivid graphics for games, videos, and other visual content. This GPU is capable of delivering up to 2x performance improvement over the previous generation, making it ideal for demanding applications that require high graphics performance. 
But that's not all. The Samsung Galaxy Book2 360 also comes with a backlit keyboard and a fingerprint reader, which provide added convenience and security. The backlit keyboard allows you to work in low-light conditions, while the fingerprint reader enables fast and secure logins and access to your files and applications. 
All in all, the Samsung Galaxy Book2 360 is a high-quality and versatile device that offers exceptional performance, design, and features for professionals and power users. With its Intel Core i5 processor, 8 GB RAM, 256 GB SSD, Intel Iris Xe Graphics GPU, Windows 11 Pro, touchscreen display, backlit keyboard, and fingerprint reader, this laptop is a top performer that can handle any task you throw at it. If you are looking for a premium laptop that combines flexibility and productivity, the Samsung Galaxy Book2 360 Convertible Laptop is definitely worth considering. 
Wrapping Up!
Whether you choose the GalaxyBook or any other Samsung Laptops UK, you can expect exceptional performance, design, and connectivity, along with innovative features that cater to your needs and preferences. To find the best Samsung Galaxy Laptop for your work or everyday activities, visit Laptop Outlet UK, the leading retailer of Samsung laptops and other tech products across the UK. With competitive prices, fast delivery, and expert support, Laptop Outlet UK can help you make the most of your Samsung Galaxy Laptop and take your work to the next level. 
So, what are you waiting for? Stop scrolling and start shopping! 😊