7 Reasons Your Company Needs An App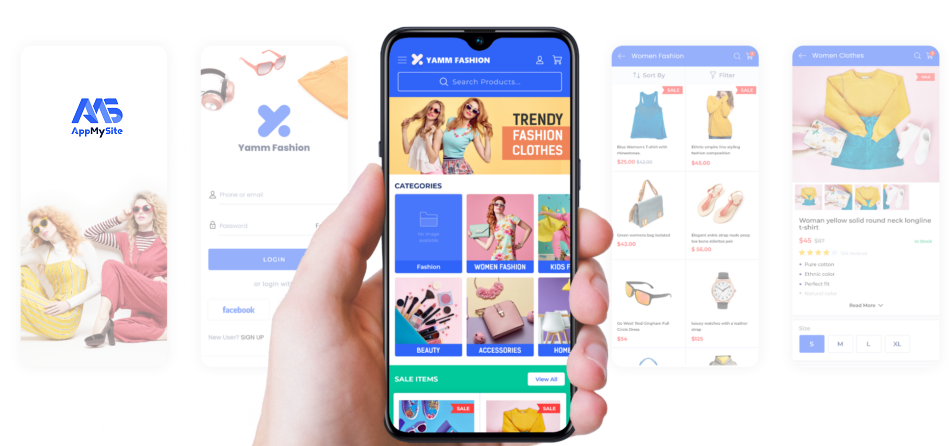 Apps are a technological advancement that has made technology much more convenient. Specifically, the use of apps has created shortcuts to specific segments of the internet. Whether the app is used for accessing data, or it is used to access a shopping platform, they have made online shopping increasingly easier. This is exactly why your business should have an app that is accessible to customers, and these are seven additional perks that accompany creating an app for your company.
Increase Outreach
There are a large number of shoppers currently that will only shop online. By neglecting to have a website, or creating an app, means that you are neglecting those possible customers. In order for your business to reach its full potential, you will want to attract as many customers as possible.
Not only will creating an online platform for your business reach those individuals who only shop online, but it can also allow for an easier experience for your company's current customer base.
Better Customer Service
As you increase your customer base, odds are the new customers will have a lot of questions. It is also possible that you will be able to reach customers that are outside of your country of operation. This will mean that they will be asking questions at odd times of the day due to the time zone differences.
By creating an app and providing a way for customers to ask questions 24/7, you will see that your customer base is happier. Happier customers will lead to a better company reputation and better customer satisfaction.
Increase Customer Loyalty
Customer loyalty is an incredibly important part of creating a successful business. Not only do you want to reach a wide variety of customers, but it is important that you are able to get them to continue to give you their business. An app is great for this because it allows you to recognize loyal customers, and incentivize them to be loyal customers.
Many companies will issue discounts, or coupons, to those who are frequent customers. This makes individuals feel valued, and that their business is appreciated.
Increased Sales/Conversions
Now that you have increased your customer outreach, you will need to actually convert these customers into sales. There is a company that is called Impact that provides assistance with creating technology to help customers get to their desired destination within the app.
Assisting the customer in reaching their desired destination within your company's app will increase their likelihood to make a purchase. This is because the customer will be in the app longer due to the ease of access, and they will not feel frustrated which could potentially lead them to exit the app. The longer a customer is able to feel comfortable operating the app, the more likely they are to complete a purchase.
Easier to Gather Data
Data collection through apps has become a very popular topic. Many individuals are unaware that there is basic information being collected by apps in order to understand target markets. Apps are able to gather data to help businesses identify target markets, which can then be used to shape/mold marketing campaigns.
Allows New Avenues for Advertising
By branching off to the internet side of marketing, there are a lot more opportunities available. You can simply create ads that can be placed on different websites, with the hope that your target market sees it. Or you can contact specific internet influences to become affiliate marketers. However, as a business owner, you should be careful with affiliate marketing because you will want to avoid affiliate fraud.
Separate Your Company from Competition
By creating an app, you are separating your company from the companies that do not have apps. This is because you are allowing your customers an easier shopping experience, and you are able to reach a larger customer base. This will allow you to prevail over your competition, and potentially attract some of their customers.
Conclusion
You should strongly consider creating an app for your company. It can seem a bit complicated at first, but outsourcing the creation of your app can make this process much easier. The benefits from an app far outweigh the costs, and it gives your customer's a much easier and convenient shopping experience.