5 Money-Saving Apps You Should Take A Look At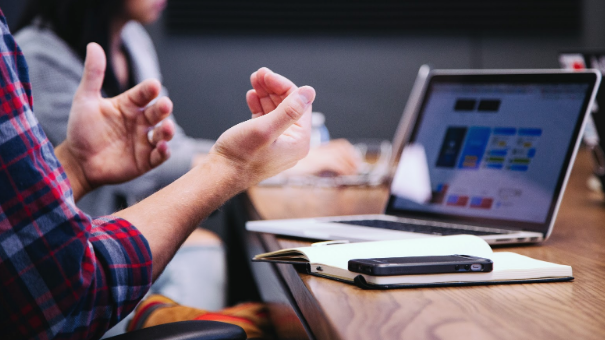 Are you looking to save some money but aren't sure where to start? It can sometimes feel like an arduous task to be on top of your finances, especially if you've got money in a couple of places. Whether you're looking to save up for a vacation or a car, or if you want to have a snapshot of your finances, there are plenty of money management applications out there that can help. 
To get you started, here's a list of 5 of some of the best apps that'll help you save money and live a more financially secure life. 
Mint 
One of the most popular money management apps out there is Mint. It's available for both Android and iOS and allows you to view all of your accounts and cards in one place simply by linking it with the app.
Once you've got everything in there, you can track your spending, create a budget, and set up bill reminders. The app will even send you tips to help you with reducing fees and saving money. It'll also categorize all of your banking and credit card transactions over time while allowing you to set up your own financial goals. 
PocketSmith  
Another great app on the market, this app is ideal for budgeting and tracking your spending. It'll take a look at your previous financial data and help to project your cash flow in the future. You can even import financial data into PocketSmith and plan for anything you'd like from purchasing a home to heading on a dream vacation. 
You can also monitor your spending and track your net worth. The app is available on iOS and Android, and ranges in price depending on the features you require. 
PocketGuard
If you're looking for a free app, PocketGuard is the way to go. Like most of the other apps, it'll link to your bank account and give you an overview of your income and expenses while allowing you to set financial goals.
What's great about this app, however, is that it's really easy to use, and you can even create custom categories and set spending limits on individual purchases. The app also has a feature of "in my pocket" that'll let you know how much you have left in your wallet. It's available for iOS and Android, and will even suggest smarter ways for you to save money.
Mylo 
While tracking the amount you spend is essential, so is investing. This app helps to make investing easy and offers a simple solution. Upon installation, your financial accounts are automatically linked to the app. Each time you use your card, it'll round the amount you spend to the nearest dollar before investing the difference.
You can also create goals with this app, and it's available on both iOS and Android. While there is a cost with this app, it's an excellent investment in the long-run. If apps aren't quite your thing, you can also invest in Active ETFs (Exchange Traded Funds). With these, you'll be able to own a portfolio of securities with low fees, and it's also managed by someone that's an expert in the matter so you won't have to worry. 
YNAB 
While this app isn't free, you'll get a lot of great features. The main goal of this app is to get you out of debt, and it's primarily a budgeting app. By downloading this app, you'll be able to embrace your true expenses, be flexible with your budget, and age your money. 
Other features of the app include goal tracking, receiving reports, and having access to plenty of free live workshops. Security's also their number one priority, so you can take comfort in knowing that your data will always be protected.