5 Makeup Tips to Help Draw Attention to Your Eyes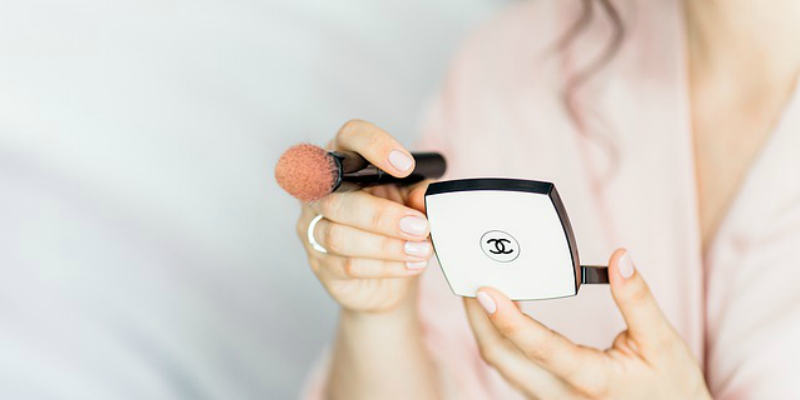 One of the first things that people will notice about your appearance is your eyes. The good news is that it is easy to use makeup to draw attention to this feature. With a little creativity and experimenting, you can use a variety of products and techniques to ensure that your eyes are the spotlight of your face. Here are five makeup tips that you can try to make your eyes stand out.
1) Focus on Your Brows
Gone are the days of the pencil-thin eyebrows. Full and thick eyebrows are all the rage these days. Fully defined eyebrows will frame your face and draw the limelight to your eyes. You should fill in your brows with an eyeshadow color that matches the color of your natural brows.
Using short and feathery strokes, you can brush the hairs up and over to the edge. It is important to follow the natural arch of the brows with your brushstrokes if you want them to look natural. When you are finished putting the brows in place and filling them in, a clear setting gel will do wonders to help them to stay put.
2) Change Your Eye color
There is no more dramatic way to change the look of your eyes than to try colored contact lenses. This is a fun way to experiment with different looks to find the one that best suits your natural physical attributes.
You can also use these cheap color contacts to enhance your natural eye color. For example, if you have ordinary blue eyes, you can select a deeper or more translucent shade of blue to make people really take notice. Your eyes will look alluring and distinctive with this type of unique cosmetic product.
3) Dramatic Eyelash Extensions
One of the hottest trends in makeup is eyelash extensions. This type of product will dramatically improve the appearance of your eyes. You can choose to have these professionally done or you can try your hand at an at-home application. For a more natural look, be sure to go conservative with the length and thickness the first time that you try them.
If you do not want to go with eyelash extensions, you can make your eyelashes stand out by using multiple coats of mascara. Doubling up on the application will make your lashes longer and darker. It is also worth your money to spend a little more on a quality mascara brand that is less likely to clump after the application. Be sure to use mascara on your bottom lashes as well.
4) Play with Eyeshadow Colors
Many women try to match their eyeshadow to their natural eye color. While this is a good idea if you are looking for a neutral look, it does not really do much to make your eyes stand out. If drawing attention to your eyes is your goal, you are going to want to choose a contrasting yet complimentary shade. Keep in mind that a lighter shade will open the eyes and make them pop.
You can also choose to go bold with an eyeshadow color that contains a little sparkle. While you want to be careful to not go overboard with the glitter, a little shimmer can really brighten your eyes and make them shine. For example, a shimmer in a champagne shade will both open your eyes and make them sparkle.
5) Create Depth with Your Eyeshadow
Beyond the actual color of your eyeshadow, you also need to know how to apply it. Start by using an eyeshadow primer. This base will make your eyelids smooth and ready for application. It will also ensure that the color does not fade or crease too quickly.
To create depth, apply a light-colored base all over the eyelid. You can then apply a darker shade in the crease of the eye just above the lid. This second color will create dimension and depth. Do not forget to blend the two colors where they meet on the eyelid.
All five of these tips will go a long way in your goals of achieving eyes that will be the center of attention Be sure to have fun and experiment with a few different products and techniques to find the look that you want.